the largest design fair in central eastern europe runs in ptak warsaw expo venue
after the blow to business inflicted by the pandemic – and the kibosh that lockdowns put on social interaction – it's not surprising design professionals are eager to reconnect. in a post-covid world, the value of trade fairs is more evident than ever. fairs allow architects and interior designers to see new products in the flesh and industry professionals to reconnect with valued contacts, make new ones and strike business deals.
a fair's location is key to its success. warsaw home & contract, held in the polish city's ptak warsaw expo venue, is no exception. design professionals from all over western and eastern europe, and beyond, converge and network at this geographically convenient spot.
to put warsaw home & contract's commercial muscle into context, warsaw is central europe's number-one financial hub: its GDP in 2019 was estimated at €94bn ($105bn), making it one of the wealthiest regions in the EU.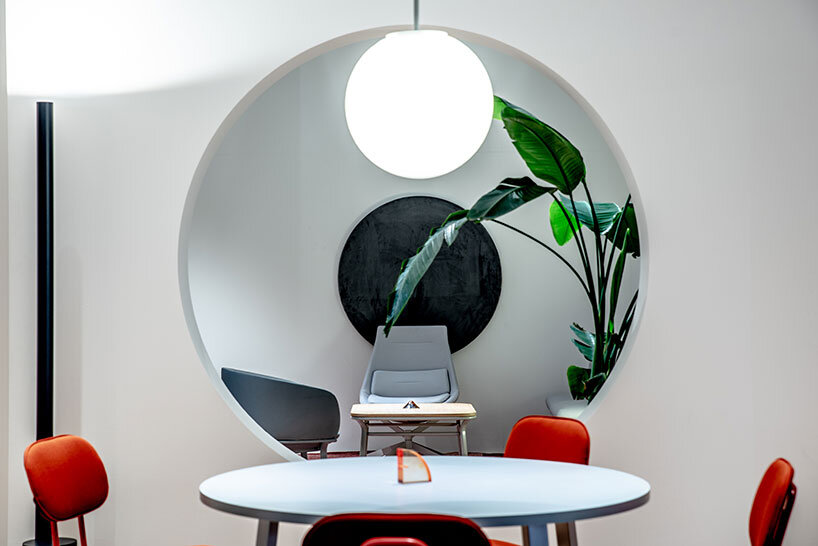 (above) one of the other themed exhibitions this year, devoted to lighting, is warsaw home light
(banner) warsaw home & contract's theme this year – reunion – offers an opportunity to reconnect with existing business contacts and forge new ones
all images courtesy of warsaw home & contract
what's more, poland's strong furniture-manufacturing tradition makes warsaw a natural choice to host a design event on this scale. occupying more space this year – 145,000 sqm – it is one of europe's biggest design fairs and the largest in central eastern europe. this fifth edition of warsaw home & contract will be held from 27 to 30 october. five hundred exhibitors will participate and 30,000 visitors have signed up to attend so far.
the event traditionally brings together architects, interior designers, specialists in real estate, catering and hospitality and design enthusiasts from all walks of life. ptak warsaw expo will present five themed shows, spotlighting new ideas in a wide range of product categories. these are warsaw home furniture (furniture and design); warsaw home textile; warsaw home light; warsaw home kitchen, and warsaw home build (for exhibitors in the fields of construction, interior design and sanitaryware).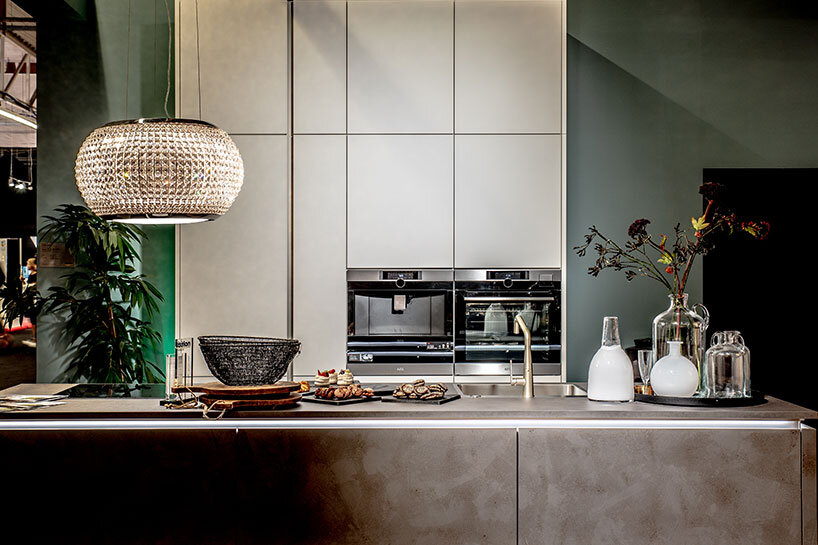 warsaw home kitchen showcases new ideas in kitchens from poland, central eastern europe and many other countries
the pandemic put warsaw home & contract temporarily on hold, but this year sees its much-anticipated return. crucially, all steps have been taken to ensure the event is covid-secure, with new layouts, entrances and exits and an expanded car park.
visitors can expect an enticing program of additional events. one of these, the exhibition IDEAS, curated by kasia ptak, founder of team warsaw home & contract, will showcase innovative concepts dreamt up by up-and-coming architects and designers. this also gives them the opportunity to forge business relationships and advance their careers.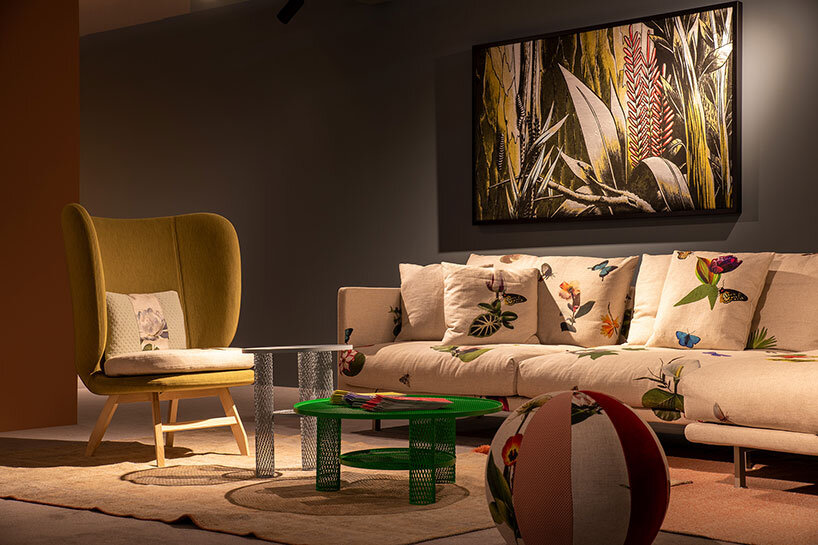 one exhibition, IDEAS, showcases innovative ideas by emerging architects and designers
warsaw home & contract brings global designer exposure to local and foreign brands
another event, the poland design festival, promotes home-grown design, affords polish designers global exposure and is a major draw for international architects and interior designers on the lookout for original products unique to the region.
that said, international brands will have a strong presence, too. in 2019, 30 per cent of exhibitors at warsaw home & contract were foreign brands.
those hungering for stimulating conversations about the state of design today can head to design forum – a program of talks, lectures, presentations and workshops, whose speakers number journalists, architects and designers from all over the world. designers karim rashid, christophe pillet, stefan diez and richard hutten are some of the panelists and speakers who took part in the last warsaw home & contract edition in 2019.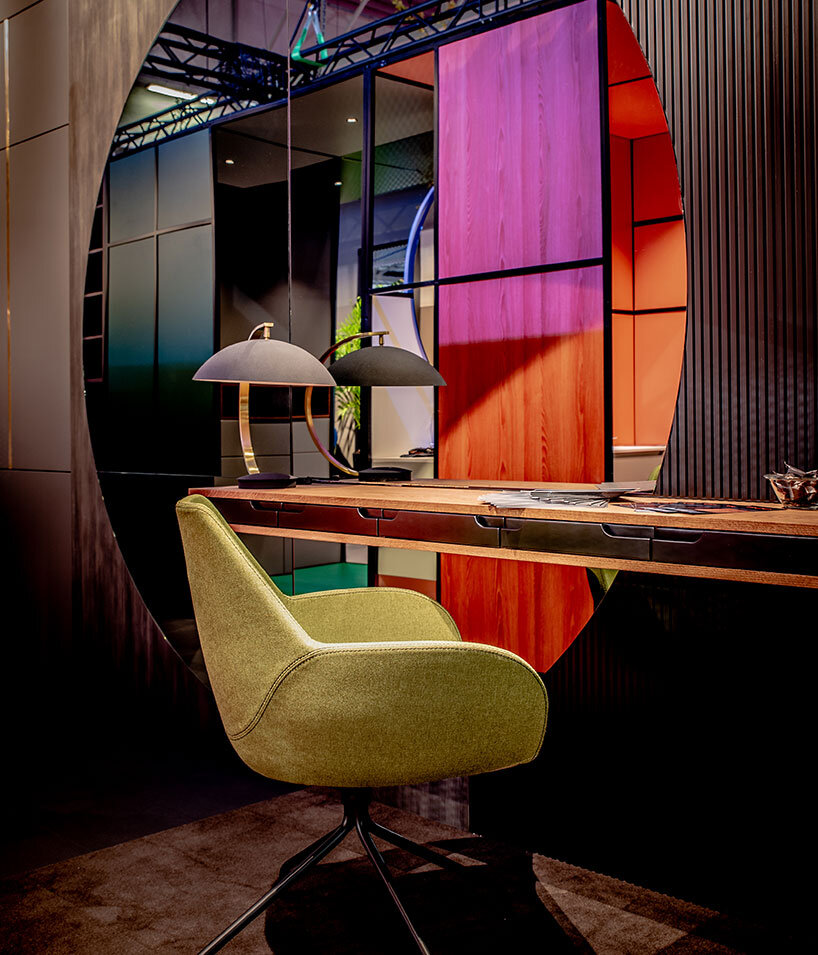 exhibition venue ptak warsaw expo hosts warsaw home & contract, one of whose themed shows is warsaw home furniture
'the fair's theme this year – "reunion" – couldn't be more apt. our reunion is a chance to build on lasting relationships based on a synergic exchange of ideas and experience,' says marcin szczelina, artistic director of warsaw home & contract 2021. 'it's a return to conversations, questions and answers – to exchanging words and images, to communication based on a search for the best solutions. having gained experience from recent events, we want to prove that, although time stood still for a while, it wasn't wasted. we could reflect on the values we've lost and appreciate the power of interacting with other human beings.'
warsaw home & contract fortifies hundreds of design networking opportunities