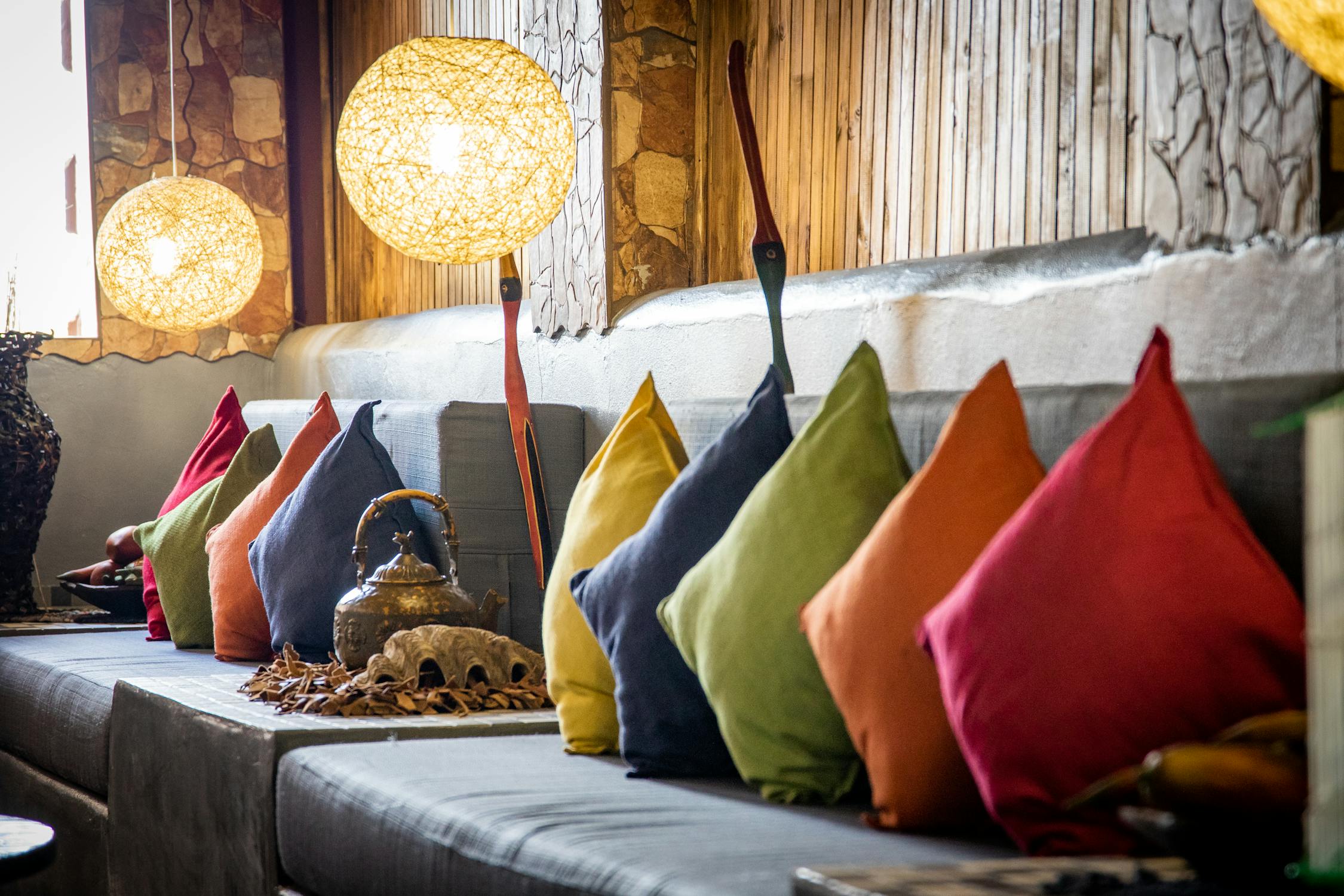 The interior design of your home is a critical element in your house as it helps make you and your guest feel comfortable. This includes the patterns, colours, and accessories in your house. Although this sounds expensive, you won't have to spend as much money to accomplish this. Instead, you can use simple and inexpensive techniques to add style and characterisation to your home. For example, you can purchase cushion covers and alternate between them regularly. However, purchasing cushions or cushion covers can be hard to do as the quality or style of these cushions can be dull and uninspiring. Therefore, checking reviews for these products or the companies selling them, like furniture, in fashion reviews is crucial. On the contrary, using sites like Freenet electrical reviews can benefit people who prefer shopping online.
How cushions can be beneficial to your home
Cushions aren't only responsible for polishing the design of your home, but they do incorporate your home's general interior design. They're also an excellent investment for deciding to change your house's interior design. You won't need to replace your furniture and will only need to buy new cushion covers. Furthermore, they can also cover worn-out or torn seats, which reduce your home's general attractiveness. Your couch tends to become increasingly more uncomfortable after constant wear and tear. However, you won't need to put a significant dent in your wallet by replacing your couch. But instead, you could buy couch cushions to improve your couch's comfort. Additionally, couch cushions help relieve the discomfort and pain that follows sleeping on your couch by reducing the pressure on your muscles and joints.
Best cushions to add colour and comfort to your home
From a rectangular bolster cushion, tufted cushion or linen cushion, here are three of the best pillows of 2022 that can take your homes interior design to the next level: 
SOHO HOME Monroe cotton-velvet blend cushion priced at £70 at Selfridges, 35cm x 65cm dimensions. SOHO Home design has a range of timeless cushions, including the cotton-velvet cushion. Although the pillow can only be dry cleaned, the deep green-coloured cushion helps zone in more oversized sofas.
Olin Flocked Cotton Cushion priced at £32 at Made.com, 35cm x 50 cm dimensions. A take on the chic checkerboard trend of the early 2000s and the 90s, the navy, gold and ivory-coloured cushion is soft and reasonably priced. You can throw the pillow with linen details on the soft velvet in the washing machine when it requires cleaning.
Charlie Sprout Jute Faye Pillow is priced at £78 at Anthropologie, 41cm x 61cm dimensions. This boho cushion brings the warmth of summer into your home yet still has a year-round style due to the combination of cosy ruby pom poms and natural rattan.
Add warmth to your home.
Cushions aren't just for comfort but can also improve your home's decor. So when looking for a way to make your home feel more comfortable for yourself and your guest, you can use cushions. With the proper know-how, your home will feel more welcoming and warm. Furthermore, suppose you are still determining what pillows to buy. In that case, it is highly recommended that you purchase various designs with the same colour or hue as your couch and bright colours at the opposite end of the colour spectrum for a bold statement.