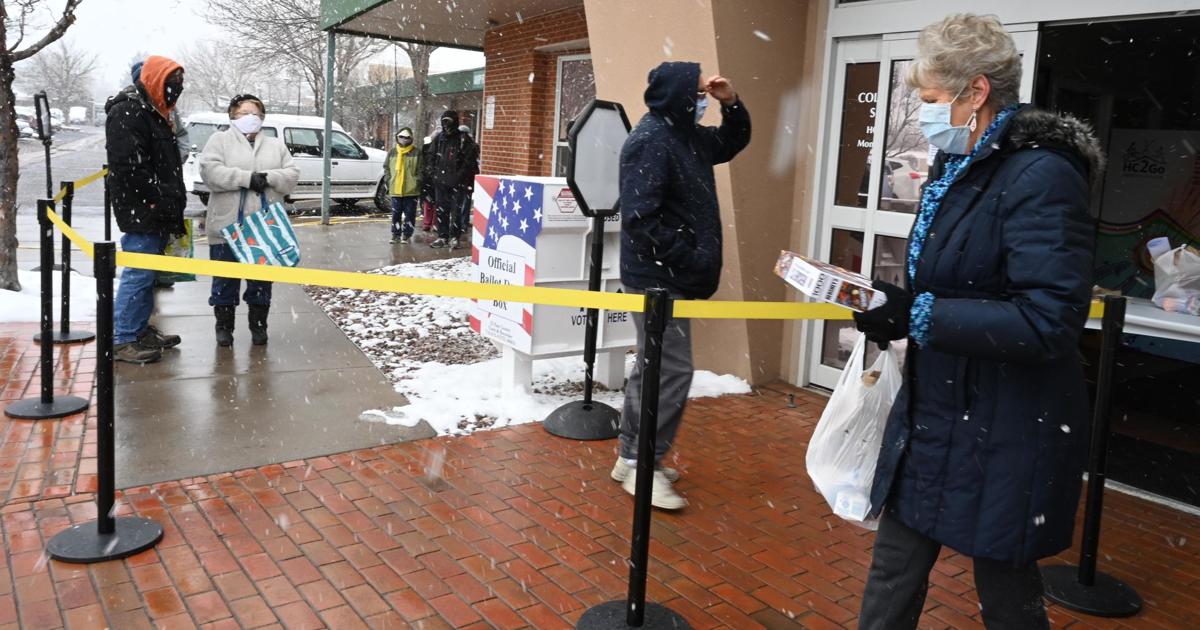 A new program funded with a $150,000 grant from the local Myron Stratton Foundation will enable two prominent Colorado Springs organizations to provide physical modifications to homes to help seniors stay put longer.
"We're looking at improvements that are going to make a difference, that will make seniors safe, stable and secure in their own homes," said Derek Wilson, chief strategy officer for Silver Key Senior Services, which supplies meals and food, transportation, companionship, and health and wellness services.
Grab bars, Americans with Disabilities Act-approved door handles, ramps, railings, roof repairs and other improvements will be offered under the Senior Home Modification program, Silver Key announced Friday.
Each week, Silver Key gets a number of phone calls from residents who need such work, said President and CEO Jason DeaBueno.
Usually, callers are referred to a local handyman or other organization, Wilson said.
Starting in March, Pikes Peak Habitat for Humanity, which builds affordable housing, will step in with staff and volunteer expertise to start doing remodeling work, using the grant money to pay for supplies.
Seniors will be identified for a voucher for home repairs on an individual basis in upcoming months, Wilson said. There likely will be a cap on how much work a senior can receive, he said, but such details have yet to be worked out.
Recipients also will have access to Silver Key's other services designed to keep seniors healthy, independent and safely living in a residence as they age.
The program is a first for the region and has "extraordinary potential," Kris Lewis, executive director and CEO of Pikes Peak Habitat for Humanity said in a statement.
The project is in the beginning stages, DeaBueno said, and represents a creative way for organizations to work together on solutions to the city's housing crisis. 
"Because of the dearth of housing for seniors that's affordable and the challenges there, this is one of the strategies," he said. "If there's a way to help people live in place, to have an environment that's safe and secure, it's a very small way to preserve the stock of housing options when someone's already living there.
Wilson describes El Paso County's affordable housing situation as "really bad."
"Quality, affordable housing almost can't be found," he said. A lot of seniors typically live on fixed incomes and are not getting pay increases, except what Social Security gives."
A 50-unit affordable apartment complex for seniors that Silver Key is building next to its headquarters on South Murray Boulevard is progressing through the development phase, DeaBueno said.
The nonprofit organization will submit an application in February for low-income housing tax credits to help fund construction, he said, which could begin in the spring.
Contact the writer: [email protected]
Contact the writer: 719-476-1656.
https://gazette.com/thetribune/new-home-repair-program-in-colorado-springs-intended-to-help-keep-seniors-living-in-their/article_e08fb8a8-6017-11ec-960b-8f33dc2c2ccb.html