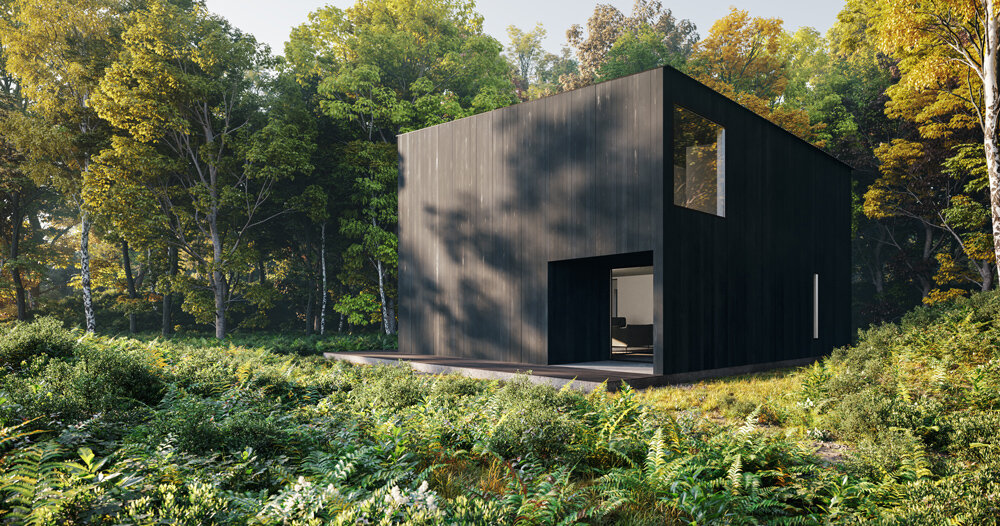 sustainable and affordable dwellings upstate
New York-based architect Marc Thorpe harnesses his experience in sustainable dwellings to launch a Design & Build agency 'Edifice Upstate.' The new company is based in the West Catskills and was founded by the architect together with his partner Claire Pijoulat, a co-founder of WantedDesign, in partnership with local builders and sustainable technology companies. The initiative marks an expansion of the team's mission to design and develop affordable solar-powered homes, following the realization of his studio's 2019-built, 500 square-foot cabin known as The Edifice (see designboom's coverage here). 
The announcement of the new company comes with the unveiling of the group's first Edifice home, a 1,000 square-foot dwelling which is expected to complete this summer 2022.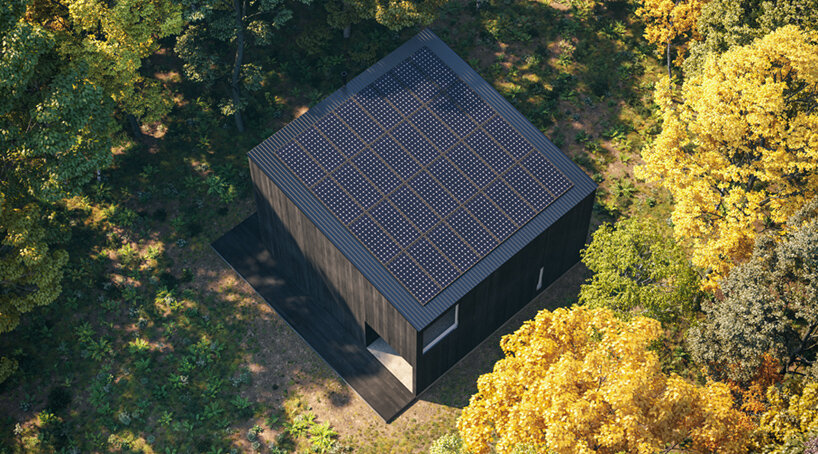 visualizations by Truetopia | @_truetopia_
the simple spirit of an off-grid edifice home
Marc Thorpe and Claire Pijoulat launch Edifice Upstate (see here) to ensure that contemporary, off-grid homes are more accessible. The initiative was spurred by the simpler, remote lifestyle which became so sought-after — and finally attainable — following the pandemic. After the team made the first Edifice cabin their home during the pandemic, the concept came to life. The duo notes the enormous challenge of building a home upstate with a limited budget, one which is certainly more achievable with the humble and minimalist spirit of the cabins.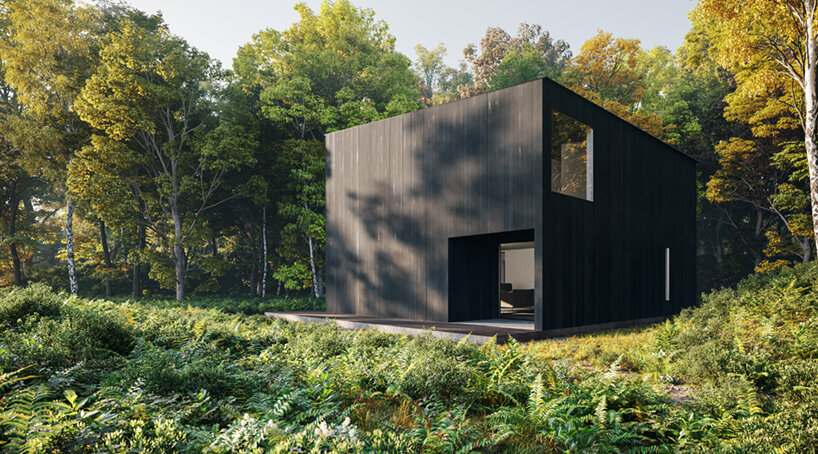 an architecture of responsibility by marc thorpe
Architect Marc Thorpe stresses the mission of Edifice Upstate, which is a belief in individuality and self-reliance. Celebrating the harmony of its occupants' existence with nature, the homes will be built with a respect for the environment. Each home will perform with the use of ecologically sustainable technology and infrastructure, and will thus be self-sustaining and independent. The homes will operate with the use of Solar Generation technology.
The team explains: 'We believe that we need to take responsibility for our energy consumption by taking control of our own power. Tomorrow will be less so we focus on quality not quantity. Our goal is to build a future systemically integrated with nature for ourselves, our children and future generations.'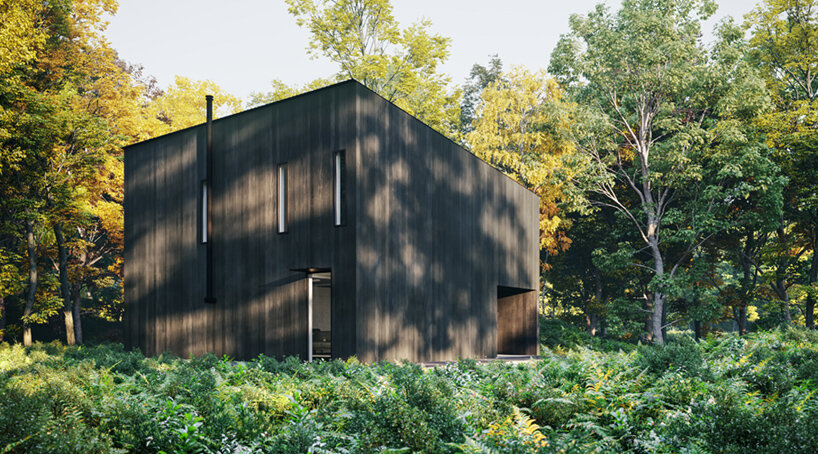 So far the team has proposed four Edifice models (see them here), each of which are solar-powered and use well water. A 500-square-foot, single level cabin with one-bedroom, one-bath, kitchenette, and living room for $250,000; a 700 square-foot, single level cabin with two bedrooms, one bath, kitchenette, and living room; a 1,000-square-foot, two level house with two-bedrooms, one-bath, full kitchen, utility room, and living room, for $350,000; and a 2,000-square-foot, two level house with three-bedrooms, two-baths, a full kitchen and a study, for $450,000.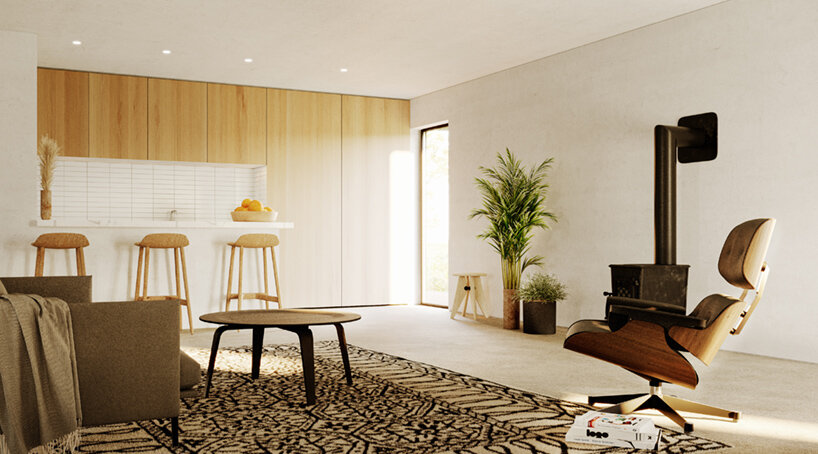 marc thorpe launches 'edifice upstate' to develop affordable, solar-powered homes