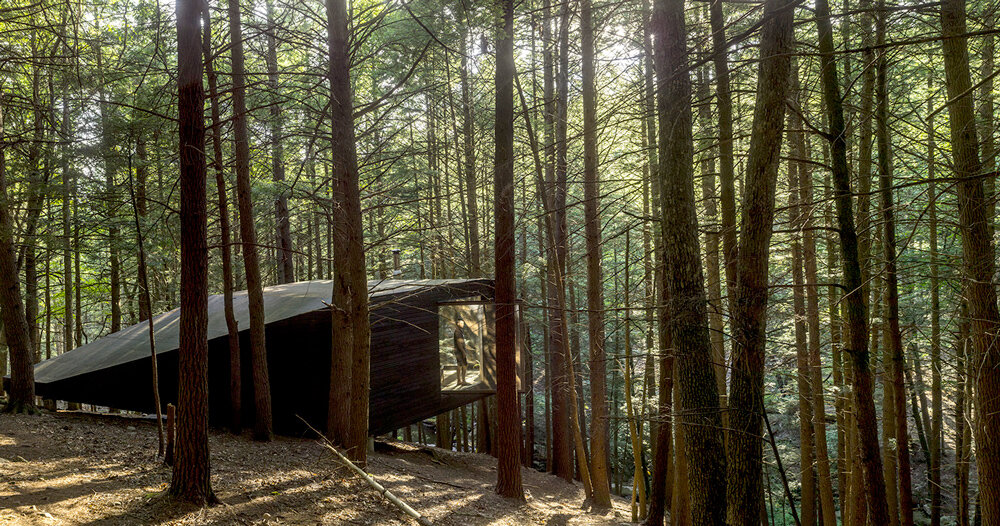 a tree house half in the trees
Designed by Manhattan-based studio Jacobschang Architecture, this 'Half-Tree House' is perched among the remote woods of upstate New York. Sited along a sloping, 60 acre plot, the cabin covers 360 square feet and touches the land lightly. Adding to the isolated nature of the site, the property has no vehicular access, no piped water, and no electricity.
The 'tree house' is designed as a simple structure that can be ideally constructed by amateur weekend builders with a limited construction budget. Thus, the entire space encompasses only a single room and was built with a budget of only $20,000 USD.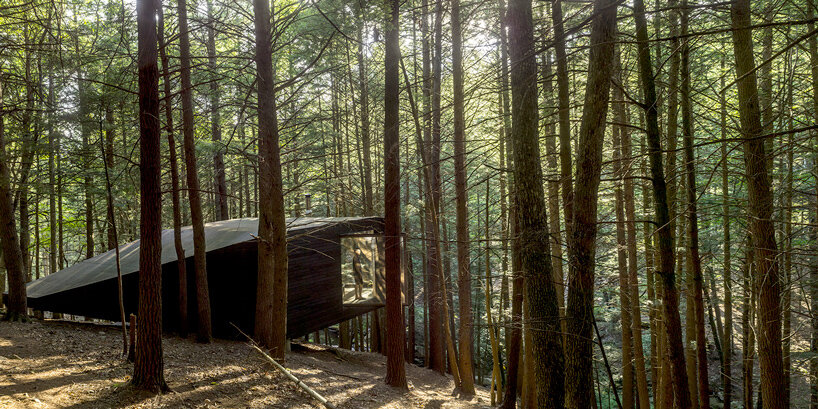 images © Noah Kalia | @noahkalina
Using the trees as structural elements
The team at Jacobschang Architecture (see more here) notes that the sloping topography presented a difficult challenge which ultimately came to inform the identity of the Half-Tree House. The effort to design a house that the clients could build themselves without large equipment, the architects sought to minimize site-work such as shoveling by hand, building large footings or retaining walls, and pumping concrete.
While the architecture seems to float among the trees, it is in fact supported by the trees. The upslope corners of the structure are anchored to the earth while half of the weight of the structure is distributed between two existing trees using treehouse fasteners called Garnier Limbs.
The architects continue, describing the structure: 'Engineered wood beams form the perimeter with standard nominal lumber for all intermediate framing. Three 8'x8' steel-tube pivot doors, the largest single expense, were fabricated off-site and installed, weatherstripped and fitted onsite with dual-insulated glass.'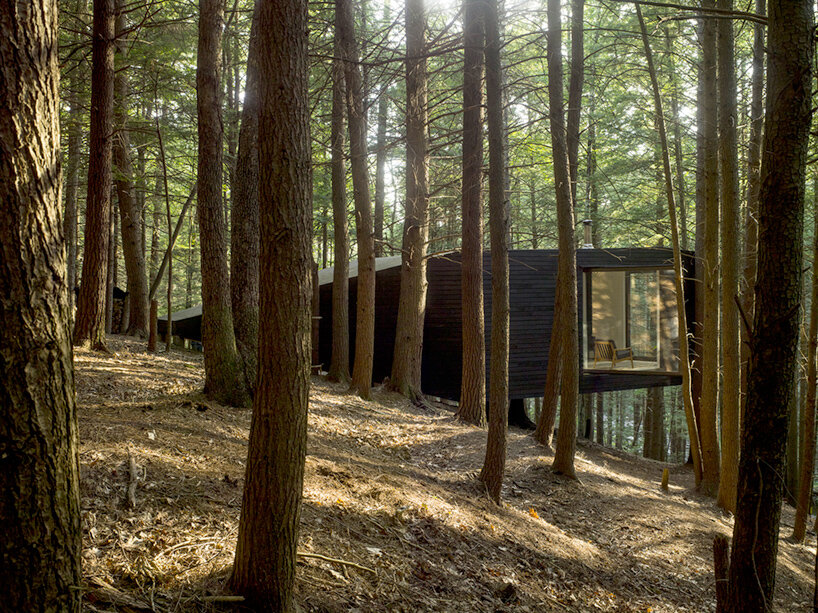 the design by jacobschang architecture
Jacobschang Architecture elaborates on the design of its Half-Tree House: 'Exterior and interior boards were milled and kiln-dried from the Eastern Pines felled on the property. To minimize maintenance and to withstand long wet winters, exterior boards are treated using traditional Scandinavian pine-tar. Interior walls and ceiling are painted and the floor is protected with a clear matte sealant.
'The space is heated with a highly efficient Jotul wood stove and power, if needed, is drawn from a portable generator. The entire construction was performed by its two owners, and in the true spirit of New England barn-raising, with a team of dedicated weekend support.'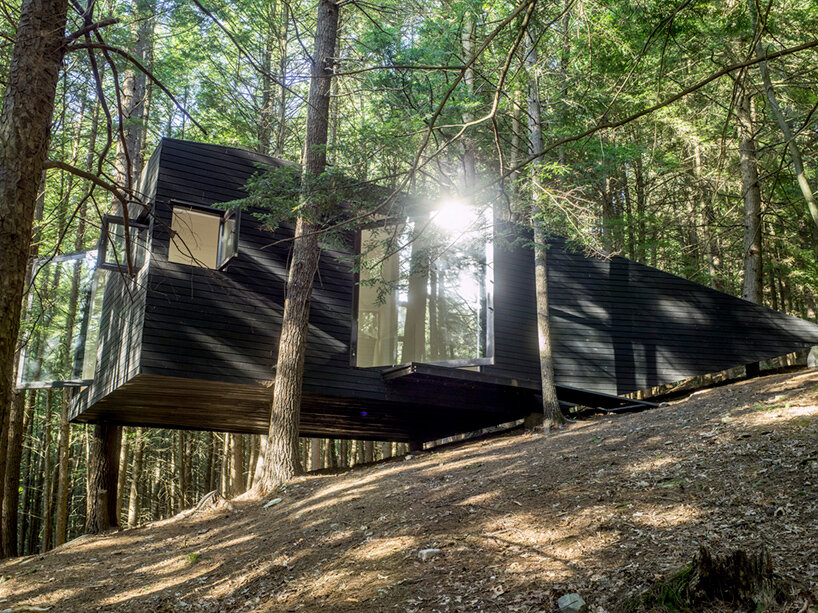 jacobschang architecture's 'half-tree house' seems to float among the woods