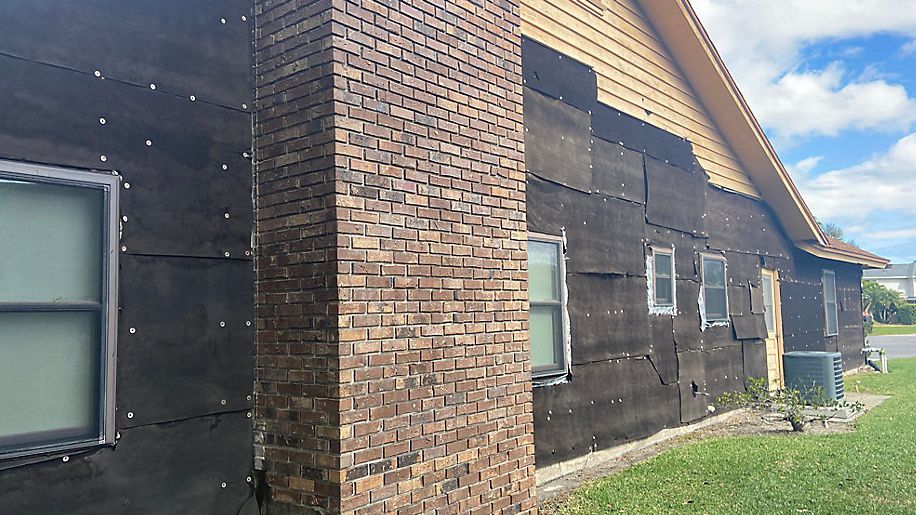 MELBOURNE, Fla. — A 94-year-old woman's family doesn't know where to turn for help after a contractor suddenly stopped repairing her home several years ago. The protective siding of her Melbourne house? Gone.
Backtrack to 2017, when Betty Fonrose and her husband filed an insurance claim for hurricane-related damage. In 2018, the contracting company handed Betty and her now late husband an Assignment of Benefits, or AOB document, which legally transferred their claims benefit to the contractor.
Betty says she had no idea what she was signing, and now the contractor won't finish repairing the home.
---
What You Need To Know
Assignment of Benefits agreements legally transfer claims benefits to a third party
In 2019, Florida lawmakers passed AOB reform legislation to combat contract abuse
Betty Fonrose signed her AOB in 2018. The contractor has yet to repair her home
---
"My husband was here and he was not altogether upstairs," she said. "He's deceased since and he had this thing to sign and he passed it to me and I didn't pay it much attention."
The problems don't stop at the lack of repairs. Last year, Betty's insurance company dropped her policy, citing the need to reduce their exposure related to "catastrophic loss."
No other insurance company will offer Betty a new policy because the damage is so extensive.
AOB contract abuse became so widespread in Florida that in 2019, lawmakers passed AOB reform legislation, which, in part, established requirements for the process.
In 2021, lawmakers passed additional legislation limiting attorney fees to deter frivolous lawsuits.
Defines "assignment agreement" and establishes requirements for the execution, validity and effect of such an agreement
Prohibits certain fees and alters policy provisions related to managed repairs in an assignment agreement
Requires each insurance company to report specified data on claims paid in the prior year under assignment agreements by Jan. 30, 2022, and each year thereafter
Requires contractors to give an insurance company and the consumer prior written notice of at least 10 business days before filing a lawsuit on a claim
But according to the Insurance Journal, while overall litigation decreased in December, AOB litigation rose. Ten insurers have reported more than 30% of their newly litigated cases involved AOB.
"Assignment of benefits is not a scam if it is used correctly," said Florida insurance consumer advocate Tasha Carter. "It is absolutely a useful tool that was designed to really help the homeowner navigate the insurance claims process. What has happened over the course of the last several years is contractors and unscrupulous professionals have really misused and abused the AOB contract."
WHAT DOES AN ASSIGNMENT OF BENEFITS AGREEMENT LOOK LIKE?
AOB contracts differ in style and format
It is critical for consumers to read ALL documents before signing
AOBs are not required for home repair but have become the norm
SKM_C36822020210310 by Kyle O'Connor on Scribd
Unfortunately for Betty, while state lawmakers passed AOB reform in 2019, she signed her contract in 2018, so she's not protected under the new guidelines. Betty's home has now been uninsured since last June.
For Betty, she isn't sure when her house will feel and look like home again, but she remains determined to somehow get the mess resolved.
"I'd like to get it straightened out," she said. "I'm not going to be here forever and I'd like to get it taken care of before that."
Spectrum News called and emailed the construction company about Betty's situation and were told to contact the company's attorney. The attorney has not yet responded to inquiries for comment.
Spectrum News' initial Watchdog report with Betty dug into the issue of insurance companies dropping Florida policies to protect themselves from severe financial losses stemming from frivolous lawsuits and claims.
ADDITIONAL RESOURCES
https://www.mynews13.com/fl/orlando/news/2022/02/03/home-repair-assignment-of-benefits-abuse-rising-in-florida