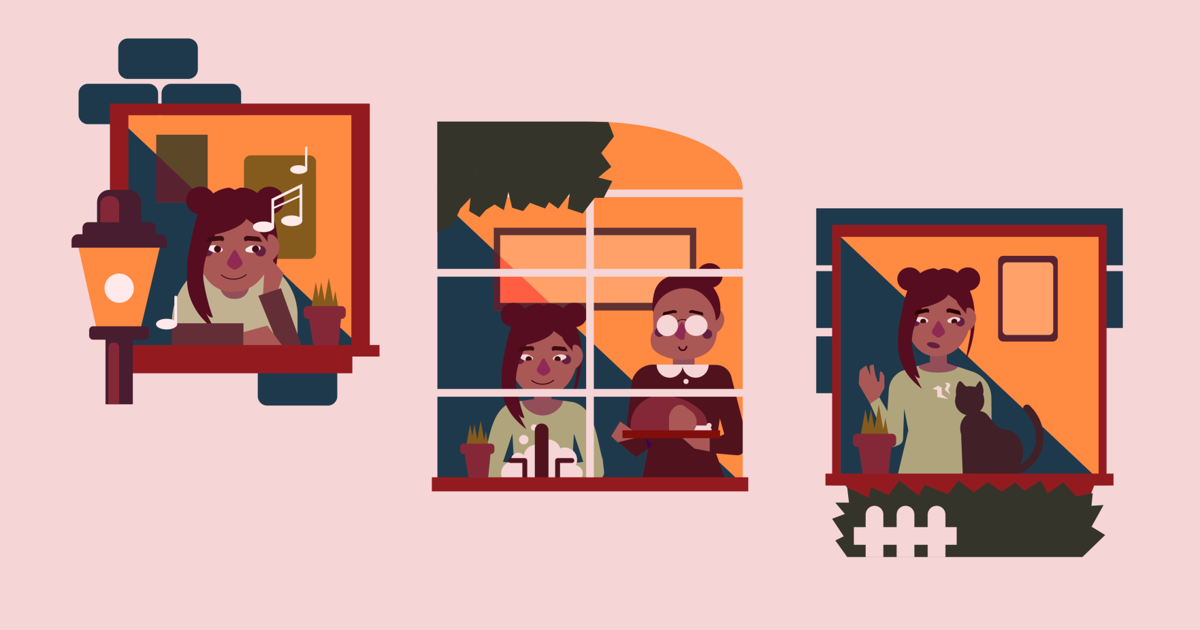 With the spring semester now underway, many students will soon have to decide where they want to live come fall, whether that's on or off campus. Some students may prefer to live downtown, or they may like the East Side or West Side. Other students may choose to stay in a dorm for easy access to campus.
'A real college experience'
Every corner of Athens is different and there are a host of off-campus housing options for students to choose from. However, with the prospect of signing a legally binding lease, students may find themselves nervous to find just the right location.
When sophomore international affairs major Eddie Moskaly transferred to the University of Georgia, he chose to live in the heart of downtown Athens.
"I just wanted to see what a real college experience is like. Where you can just walk to class and just be where everything is," Moskaly said.
To Moskaly, his distance from the center of Athens was pivotal to feeling like a college student. In his view, driving to class from far away, "just feels like high school all over again."
"The true college experience is just waking up, walking to class, going through downtown and then heading home," Moskaly said.
Though, the downtown lifestyle is not for every student. Anthony Aletriz, who graduated from the University of Puerto Rico in 2014, said that he left his small downtown Athens apartment for more space and privacy in a two bedroom apartment south of campus.
When he lived downtown, Aletriz shared his apartment with three other roommates and felt the lack of space was a hindrance. For students like Aletriz, who is pursuing the Chartered Tax Professional certificate program at UGA, studying space is essential.
Aletriz also mentioned that his new apartment is quieter than the one downtown, where he often heard sirens from the street. He said that his patio, which looks directly into nearby trees, allows him to connect to the nature around him.
However, some students, even those beyond their first year, may find on-campus living worth considering.
"Living on-campus has its advantages because students have quick access to events that occur near or in their dorm," Sherifa Akinniyi, a pre-med student and resident assistant for UGA's Building 1516, said. "Students living on-campus also have more opportunities to engage with students in their building, creating life-long friendships with their floormates."
Sharing space
Socializing with neighbors can be an important part of anyone's living situation, but not everyone is enthusiastic at the prospect of dormitory roommates.
"At Southern my freshman year, I got three random roommates and that really ruined the whole roommate experience for me," Moskaly said. "They were just disgusting. [They] never took out the trash, there were cockroaches in the kitchen, they smoked weed all day — it was awful."
Moskaly now lives in a one-bedroom without roommates, which he said is a clear improvement.
"I met a lot of people at my apartment complex who also live in one-bedrooms and we're able to socialize in the apartment without having to live with each other," Moskaly said.
Aletriz, on the other hand, has found other ways to avoid loneliness, including using technology to communicate with people and meeting with his sister who doesn't live far from Athens.
In his previous apartment, Aletriz had a culturally diverse group of roommates, something which he enjoyed because of the respect they showed for each other's backgrounds.
Akinniyi believes that roommate selection is an important part of on-campus living, and advises students to use The Dawg House, UGA's roommate search, for the best results.
College is the first time that many students live on their own, which stands to bring with it new challenges and various perspectives on the college experience. When choosing a new home away from home, students will find location, size and socialization are all important factors to consider.
https://www.redandblack.com/culture/home-is-where-the-heart-is-how-living-space-affects-college-experience/article_c5c04c5c-79be-11ec-8ae2-3f509da7465e.html