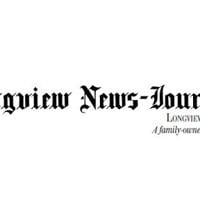 BLUE ASH, Ohio, Dec. 7, 2021 /PRNewswire-PRWeb/ — Homeowners continued to focus on home improvement projects around the house in 2021, with the most popular jobs related to lighting and electrical upgrades. That's what Handyman Connection, a home repair company in operation for 30 years, found when it reviewed this year's sales data from its more than 60 locations throughout the United States and Canada.
Many people are looking for assistance with general handyman tasks around the home, which is one of the most frequent reasons they call in a professional. Beyond that, the most-requested projects in 2021 were electrical, with homeowners looking for help with everything from repairing outlets and switches to installing light fixtures and fans. Recessed lighting and under-cabinet lighting fit into this category as well – popular upgrades for kitchens and bathrooms. Plumbing and carpentry rounded out the top most-requested categories of repair/renovation projects.
"While DIY projects have an important place in many households, there are certain home improvements that need the expert skill of trained craftsmen," said Jeff Wall, President of Handyman Connection. "Electrical, plumbing and carpentry projects are often best left to the professionals, so we weren't too surprised to see those categories top our list this year."
Regional preferences were also found in the data. In the Northeast, carpentry was the most-requested service. That often includes installing or replacing doors and windows, which is a popular project in the winter month as homeowners look to stop drafts and leaks around these openings.
In the South, drywall repairs topped the list, with deck, porch and patio projects close behind. That's not a surprise for markets like Florida, Georgia and South Carolina, where increased moisture can create leaks and water damage, and outdoor living spaces are used year-round.
Looking ahead to 2022, the experts at Handyman Connection predict that adapting homes for aging in place will continue to be a top priority. In fact, the number of people who searched "aging in place" on the company's website increased 36% from last year. Those services include everything from installing grab bars and shower seats to remodeling countertop heights and creating pocket doors.
Ranked as the #1 Handyman Company by Qualified Remodeler for the past 11 years, Handyman Connection operates more than 60 locations throughout 25 states and Canada. Over the last three decades, the brand has offered homeowners across North America a complete resource for professional craftsmanship and exemplary customer service. Handyman Connection provides a variety of services ranging from traditional home repairs to painting, remodeling and more. Each local office is supported by a team of qualified craftspeople and is always seeking talented professionals to join them in helping customers improve their homes.
About Handyman Connection
Since 1991, homeowners across North America have been calling on Handyman Connection for our professional craftsmanship and exemplary customer service. Each Handyman Connection franchise is locally owned and operated, backed by the company that helped launch the industry. Our values are steeped in a long-standing dedication to the people we serve, and truly differentiate Handyman Connection as a home repair company. For more information, call 1-800-88-HANDY or visit handymanconnection.com.
Media Contact
Nicole Hunnicutt, Handyman Connection, 1 404-558-4108, [email protected]
SOURCE Handyman Connection
https://www.news-journal.com/handyman-connection-reports-most-requested-home-improvement-projects-of-the-year-predicts-big-trend-for/article_dfc331d9-60ce-5097-bdf7-a3517a8e12fa.html