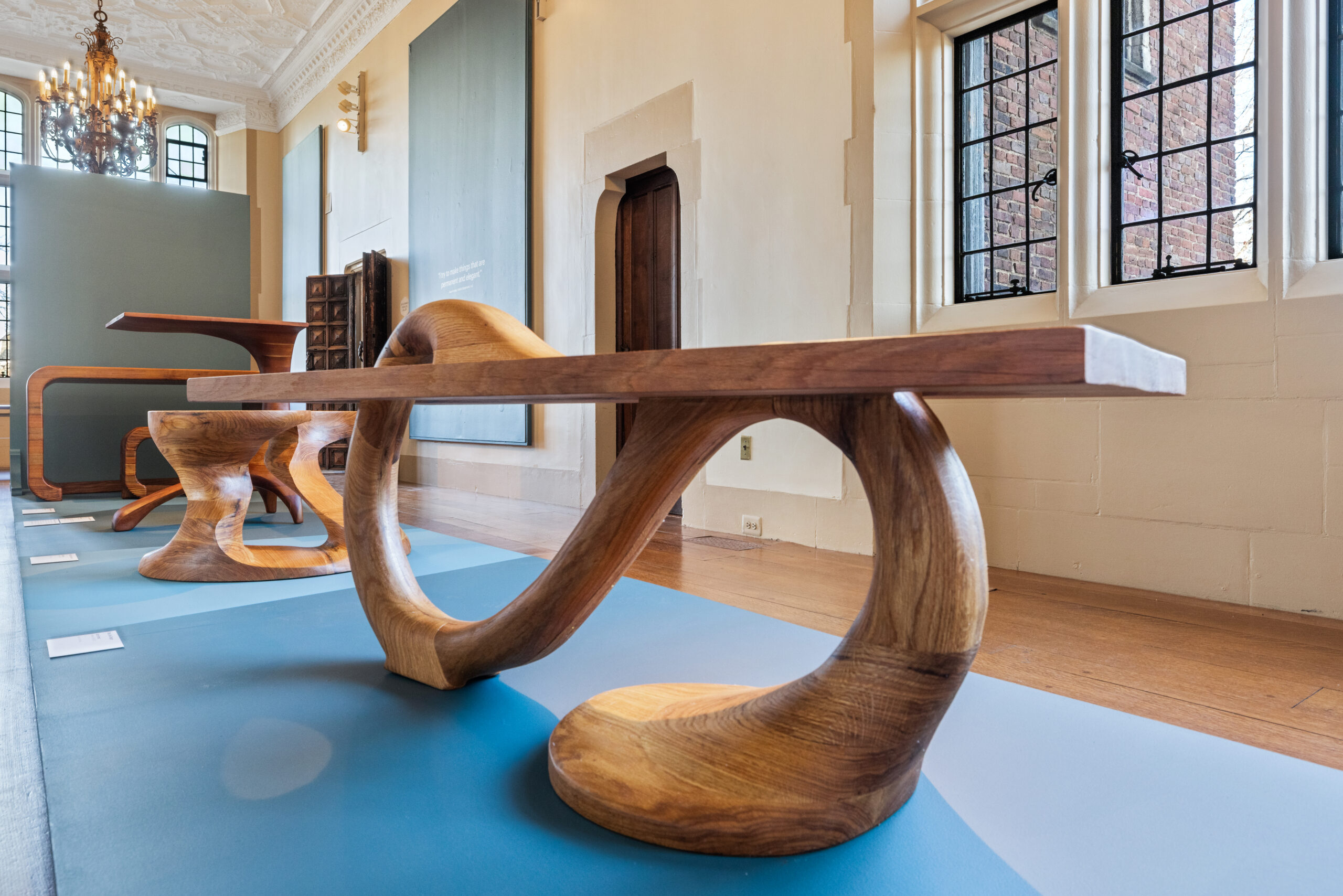 There's a party going on at Branch Museum of Architecture and Design that occupies the magnificent, Tudoresque Branch House at 2501 Monument Ave. Sad thing is, however, the personality (OK let's make that, real character) who'd enjoy the festivities most died last spring.
Sam Forrest (1936-2021), a Mathews County native who made his way to Richmond for college in the late 1960s, sculpted the 40 often sensuous wooden furniture pieces that are on display until April 14. The aggressive and beautiful works reflect the fruitful half century that Forrest perfected his craft in and near Richmond.
For 30 years he operated from his home and studio on Hancock Street, located within spitting distance of West Broad Street in the blue collar Carver neighborhood. During that time Virginia Commonwealth University was creeping ever northward into the fragile district with its architecturally unforgiving classroom and studio complexes, dormitories and sports facilities.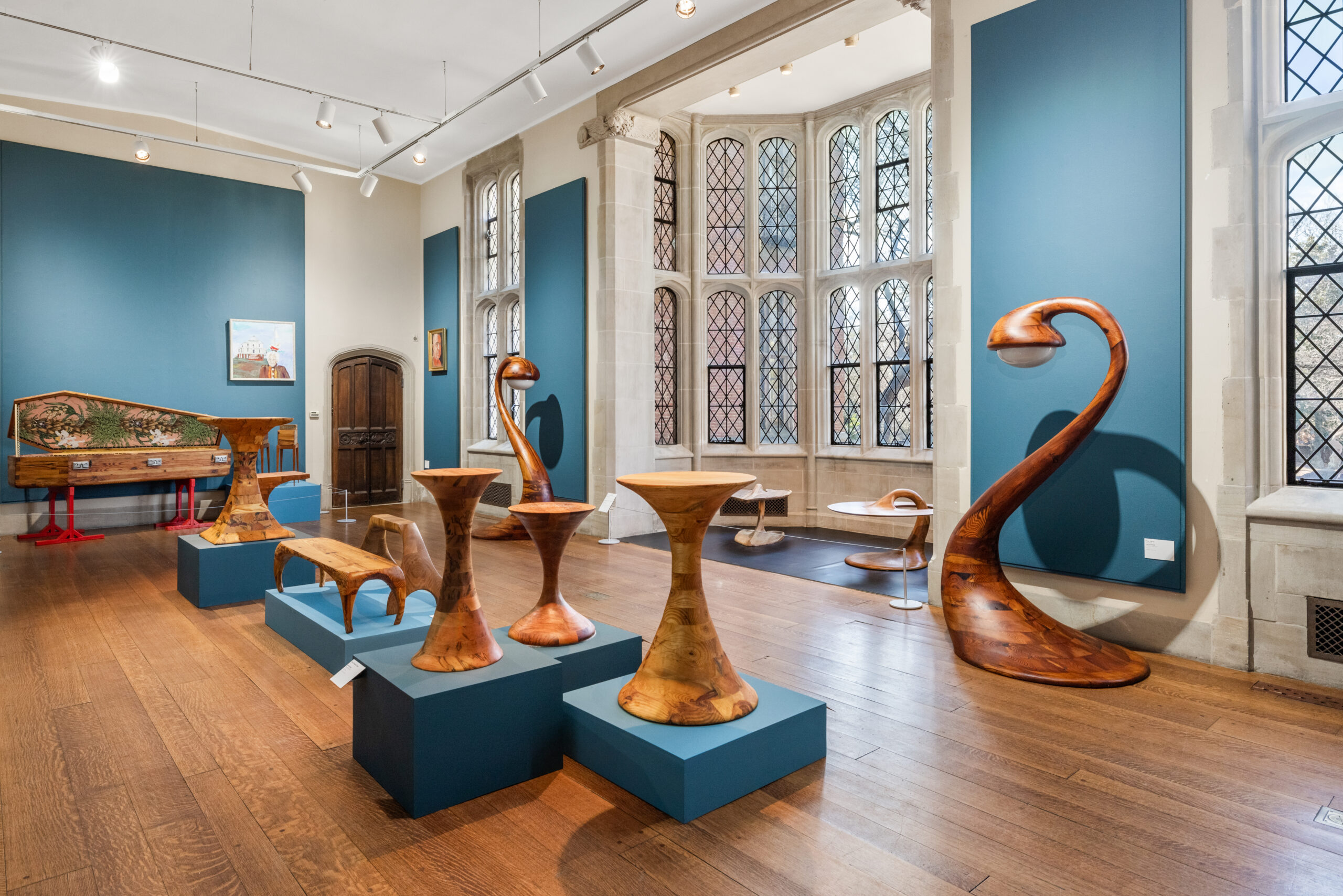 Later, after encamping to Louisa County for a number of years, Forrest ultimately returned to his hometown of Mathews where he resided at the rambling and picturesque Hyco House, which he dubbed Haiku House, a nod to his fascination with, and adherence to Buddhism (he was partial to Nehru jacket-type shirt collars).
Three colorful painted portraits of Forrest add immeasurably to the richness of the Branch exhibition. Painter William P. Kendrick shows Forrest as a young man and Erjun Zhao depicts an older, craggy-faced woodworker. Catherine Venable's decidedly wry likeness juxtaposes Forrest's image with a rendering of Haiku House plus the 23-foot cutter that he sailed in 1984 to the Mediterranean and back to North Carolina (a voyage not without incident).
In addition to featuring Forrests's singularly-crafted furniture, this tightly-focused exhibition, "Atavistic Memories: The Studio Furniture of Sam Forrest," provides delightful glimpses into the psyche of an artist who left an indelible impression on a slew of friends and acquaintances — teachers, mentors, fellow artists, neighbors, political and philosophical comrades, patrons and many admirers — who were just as intense and engaged he was.
The text panels are informative, clearly-written, and make important connections made between Forrest and the fine arts tradition in woodworking at Richmond Professional Institute (later VCU) where he briefly matriculated. The life, work and connection between Richmond artists of recent vintage are generally overlooked here.
Forrest, whose politics tacked left, regularly took stands on hot button issues and appeared at public hearings. He authored many letters to the Richmond Times-Dispatch and in 1990 he ran unsuccessfully for the Richmond City Council. Get-togethers that he hosted in his home and studio in Carver often flowed onto the narrow city sidewalk and cobblestoned Hancock Street like a scene from Fellini.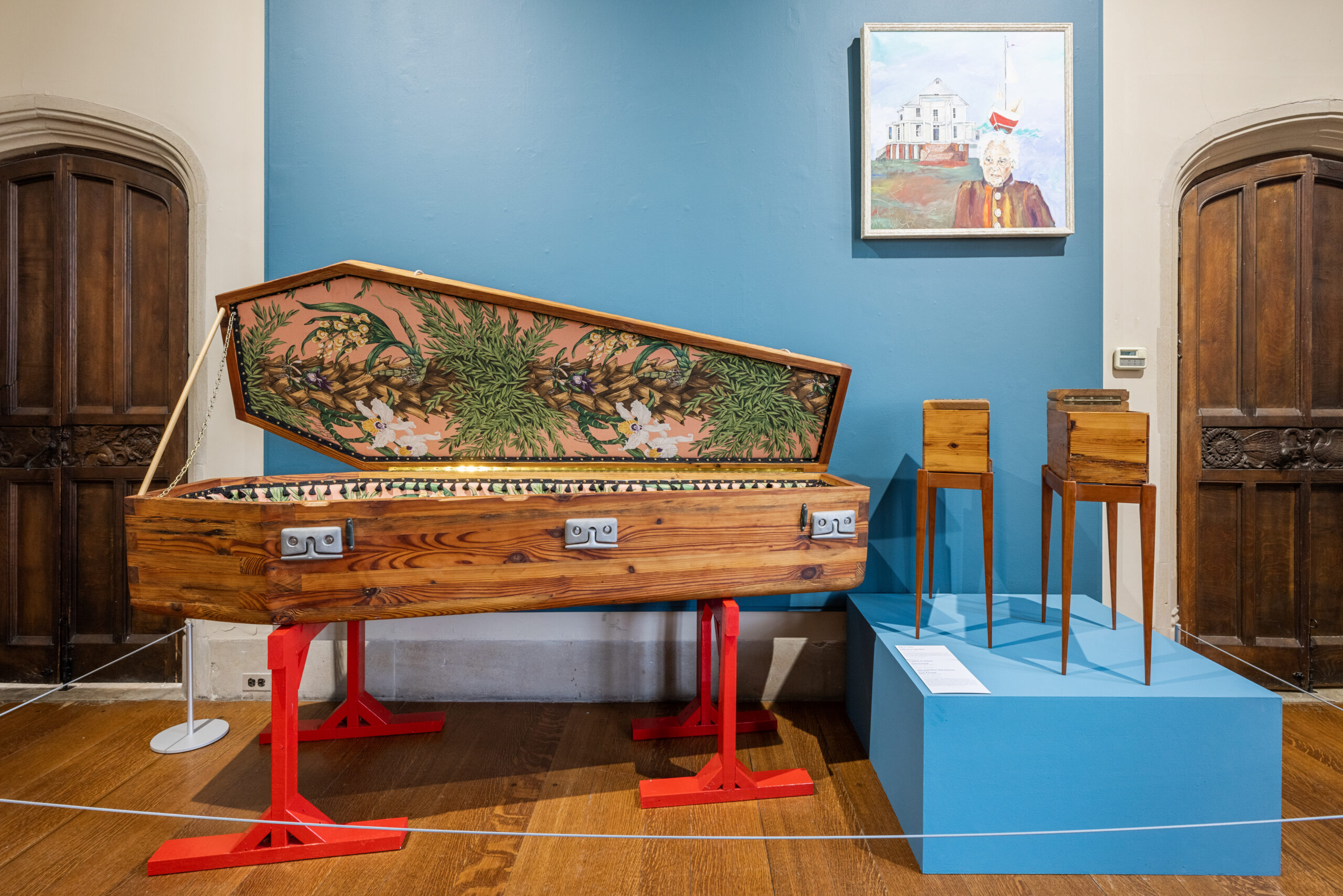 "He had a reputation for giving fantastic parties, his Christmas open house was especially fun," says Betty Stacy, a long-time observer of the arts scene here and a former long-time librarian at the Virginia Museum of Fine Arts. "He would tell anecdotes about his life and didn't mind being on the outside; he would go the extra mile to be different."
The crisp and clear narratives and objects that compose the Branch exhibition fill the museum's long gallery and great hall, two large and joyously light-filled and refined Tudor Revival spaces that are muscular enough to support and complement Forrest's bold 1970s brutalist wooden tables, cabinets or light fixtures. Exhibition panels and pedestals have been painted a grayish blue hue that suggests the Tidewater waterways near Mathews. The Branch galleries' oak flooring and decorative, intricately-carved screens and partitions are a stunning counterpoint to Forrest's smooth, '70s-ish works in cherry, ash, pine and oak. In this savvy exhibit, the historicist spaces of the Branch House sparkle counter-intuitively as the foil to Forrest's naturalism and mid-century modern brutalism.
See "Atavistic Memories" and smile.
Guest Commentary: The powerful furniture of a charming designer