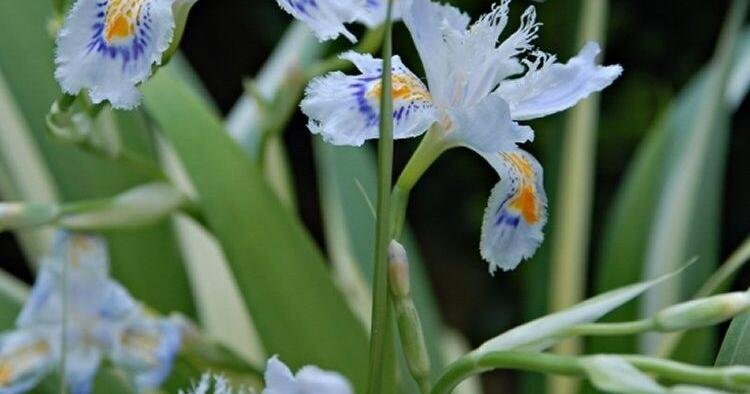 The lovely irises are finally blooming. Do you have irises in your landscape? With their colors and gray-green foliage, they can certainly put on a colorful show.
Irises are hardy, long-lived perennials that are easy to grow, need a minimum of care and tolerate a variety of conditions. Producing graceful flowers in a wide range of shapes, sizes and colors, they are a superb addition to your garden.
There are four types of irises: beardless, crested, bulb and the most common type here in Oklahoma, the bearded iris. The bearded iris has six petals — three upright and three that hang down. They also have a fuzzy line, the beard, which runs down the middle of the lower petals.
The bearded iris is extremely hardy, living through severe droughts and frigid temperatures, and is ideal for the beginning gardener. Their sword-shaped leaves are evergreen in warm climates, and here in Oklahoma, the leaves do stay green all winter.
Most iris plants grow 2-3 feet tall, and they usually bloom in the April-May-June timeframe. Some varieties bloom again in the fall. Colors available are endless, and new varieties are introduced each year, so you have many choices.
Another type of iris that is also popular is the Siberian iris. Hardy as oaks, Siberian Irises form very handsome clumps of grass-like foliage with a host of blooms rising on elegantly thin stems. The flowers are smaller than the Bearded Iris blooms, but once they're gone, the foliage of this group remains a highlight in the garden all season long, as decorative as almost any ornamental grass.
Siberian Iris' hardiness and longevity are also big pluses. Once established, they will grace a garden for generations. Common colors include classic blue, purple and yellow flowers from this elegant group. They can be planted in spring or fall.
Another iris you should consider is the Japanese roof iris (Iris tectorum). Plant this short iris along a path or near the front of a border where you can easily enjoy the flowers and foliage.
It doesn't bloom for long, but the flowers are heavenly. Glossy swordlike leaves remain attractive even after the blossoms fade and look good paired with short billowy plants. Each crested flower can be up to 6 inches across and the stalks are 12 to 18 inches tall.
Like other irises, it will spread to form large clumps that need dividing every three or four years. It has lilac-blue flowers in late spring, likes moist, well-drained soil and is hardy in zones 4 to 9.
Irises do not grow from bulbs, but from thick roots called rhizomes, which grow slightly below the surface of the ground. Although they prefer full sun, they will also tolerate part shade conditions, as long as they get some sunshine each day. They can be planted in triangles, clumps or borders, alone or with other flowers — in fact, they make a great background for lower-growing plants and flowers.
The best time to plant irises is late summer or early fall, but they can be transplanted, divided or moved at any time, as long as they are not in bloom. Before replanting, it is a good idea to cut leaves into a fan shape to about one third of their full height.
One benefit is that rhizomes planted this year should bloom next spring, so you won't have to wait to long for those lovely blooms. However, it is a good idea to mulch your plants the first season after planting. Apply a light mulch of straw, leaves or evergreens after the first freeze hits and the weather turns cold. After the first year, your plants should do just fine without mulch.
Irises do not require much care, another plus for the beginning gardener. You should water your plants often enough before blooming time to keep the soil moist, but not wet.
Also, iris plants that are growing well do not need fertilizer; if you do decide to fertilize, do it immediately after your plants bloom. Finally, it is a good idea to cut flowers as soon as they fade, so the plant won't use its energy trying to develop seeds.
In the meantime, enjoy the show of color from irises this spring. When fall comes, plant some of these hardy and vibrant flowers in your own yard.

https://www.normantranscript.com/community/gardening-colorful-irises-are-easy-to-grow/article_39c6d88a-c7cd-11ec-9205-07a3429ec2d0.html