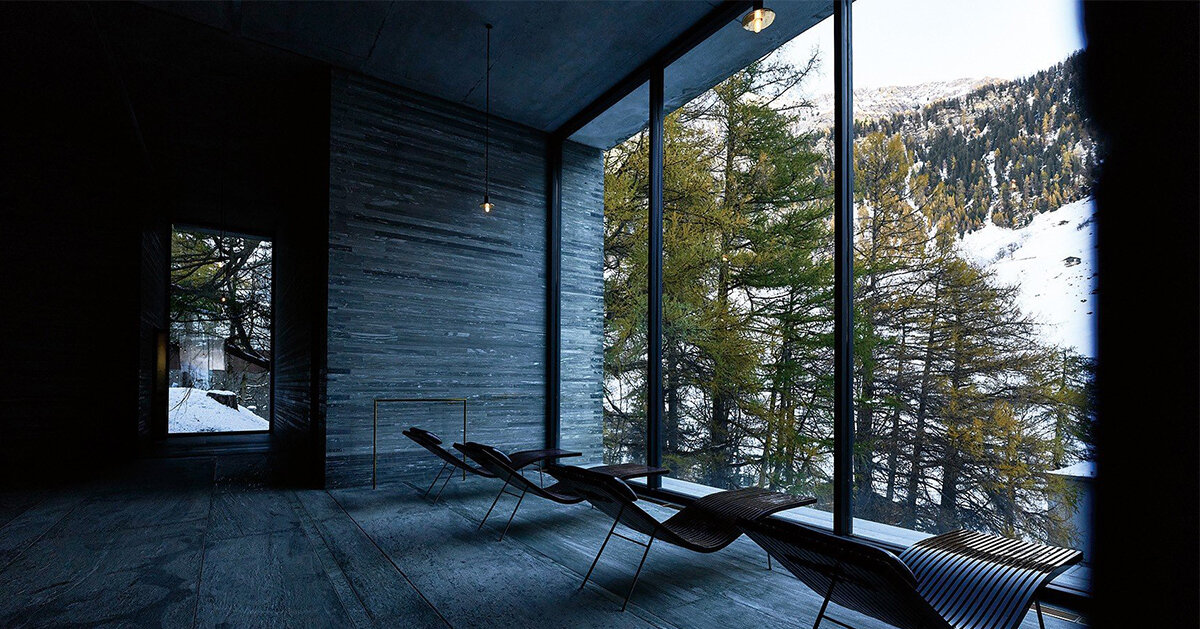 first worldwide furniture collection of Peter Zumthor
The 'Peter Zumthor collection' is a selection and reconstitution of furniture assembled for over fifty years, designed especially for architectural projects by the acclaimed Swiss architect and his atelier. Collaborated with Tokyo-based furniture brand Time & Style, the collection is now available to consumers worldwide for the first time. 
Generally, the architect is rather interested to integrate furniture as part of an architectural narrative, than designing them individually or commercially. Free of decorative elements, the pieces testify to a fragment of his works.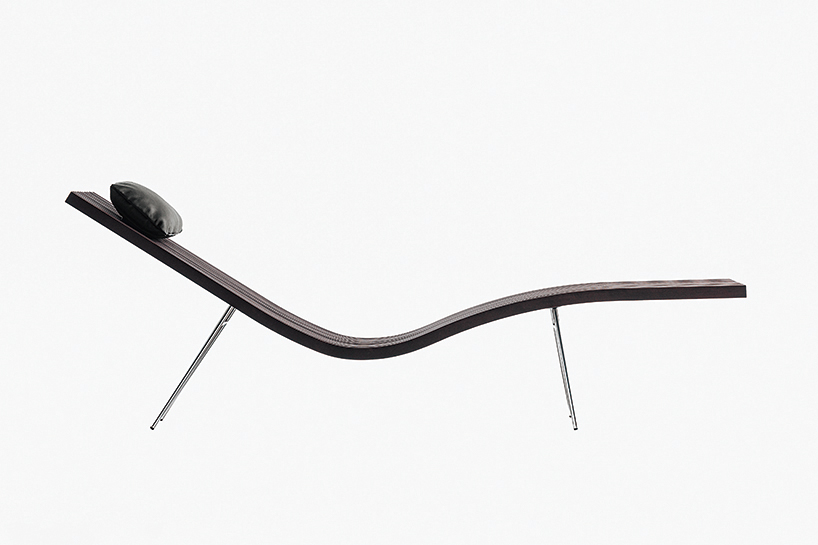 Valserliege
all images by Time & Style
minimalistic designs as parts of architecture 
Time & Style (see more here) provides consumers worldwide with the architect's furniture series. The collection includes the 'Valserliege' chaise longue chair, Atelier Zumthor's working table, and 'Kolumba' side tables among others. The first designed for a spa Therme Vals was manufactured in Akita, utilizing the traditional bentwood technique. The craftsman steamed the wood frame at a high temperature and then bent it into a metal mold. With this technique, no wood is wasted, while it offers a stunning curved form. Thanks to solid wood, the product is durable to be used for a long time.
Atelier Zumthor's working table is a minimalistic design used in Peter Zumthor's private house and his atelier in Haldenstein, Switzerland. The piece features a tabletop supported by four removable solid wood legs. Its leg's position and thickness offer a surprising balance that delights the viewer's eye. Furthermore, its clean geometries without additional decorations give the feeling of touching raw wood. Each unit is hand-made at the Time & Style Factory in Hokkaido and comes in two finishes: original tannin black and beeswax finish. The dark color is created by the chemical reaction of the material itself between tannin and iron.
Finally, the 'Kolumba' side tables were developed for a reading room at the Kolumba museum. Time & Style applied the Japanese traditional technique of carving out zelkova logs to make mortar for pounding rice. The table carved out from a single zelkova log shows an impressive grain on the sides, with a tabletop painted with vibrant color. The four brilliant color variations add an accent to the space, and the two different size variations create a rhythm.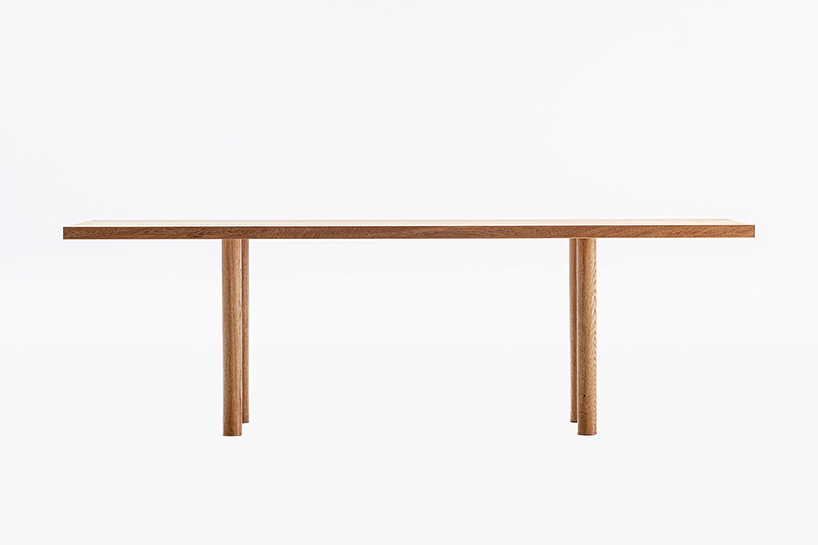 Atelier Zumthor working table, beeswax finish
The furniture brand sees connections between traditional Japanese crafts and Zumthor's architecture and philosophy. Both employ the essential characteristics and presence of the materials to create a long-lasting atmosphere. 'The materials come from the earth, from our planet, and there are a lot of them. They all somehow derived from this world. And then you put together a house, you can create a beautiful harmony by choosing the right things. This is the task of architecture. Architecture is not virtual,' said Peter Zumthor in an interview.
The series carries a functional beauty, that is born from necessity. There are connections between each material and structure, form, and detail.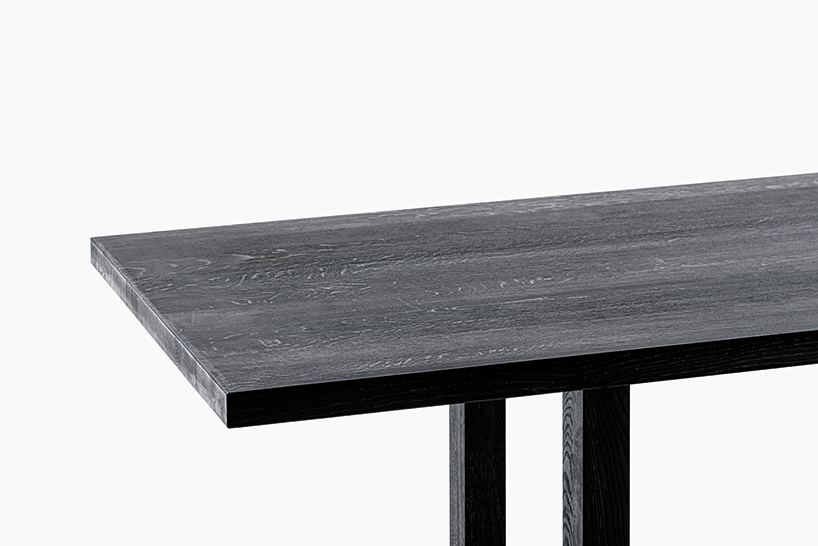 Atelier Zumthor working table, black tannin finish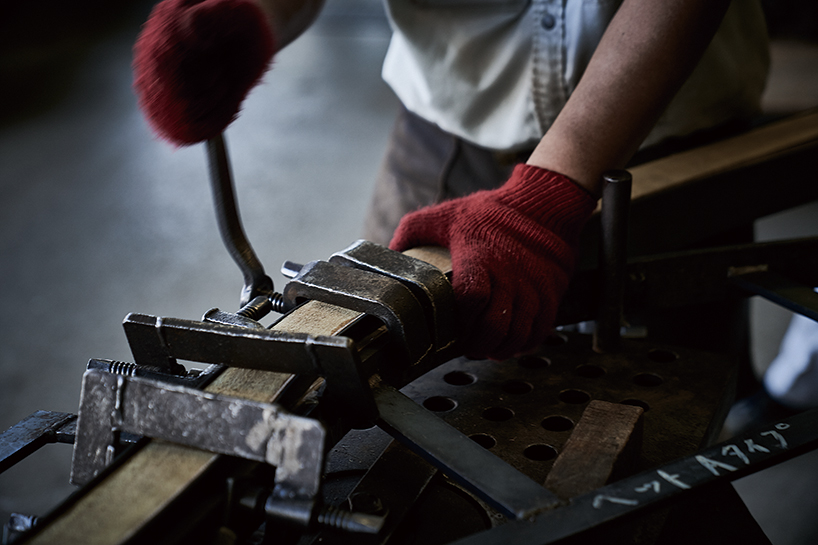 Valserliege, bentwood technique in Akita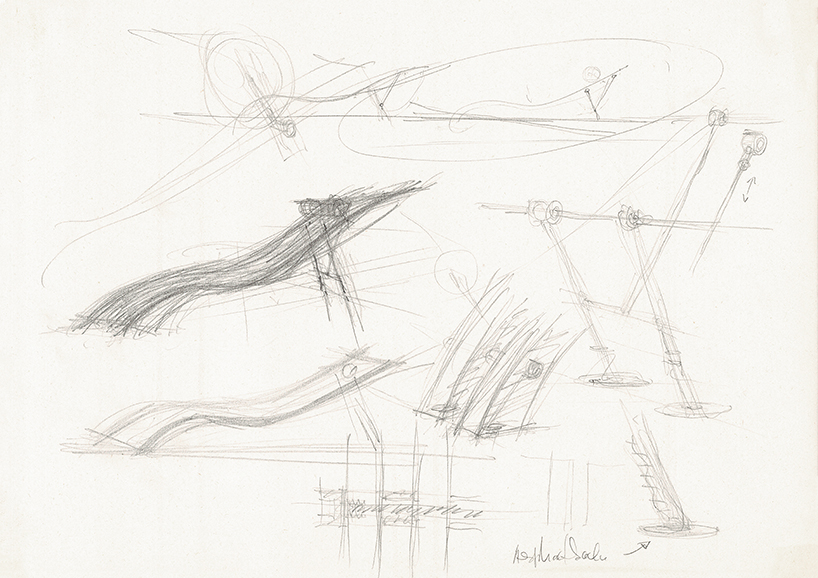 Valserliege, sketches
first peter zumthor furniture collection by time & style now available for consumers