F.O.G. ARCHITECTURE's inflatable landmark in shanghai
nested among shanghai's historic-turned-trendy neighborhood of fengshengli is the 'birdie cup coffee' café by F.O.G. architecture. covering just 25-square-meters, the design-minded coffee shop seems to float amongst the tightly packed townhouse-like 'shikumen' buildings and commercial spaces, and is situated right beside the metro station. defined by its inflatable roof and luminous glass volume, the project celebrates the bustling nature of the area and its incessant flow of pedestrians, marking a pacifying 'emotional landmark.'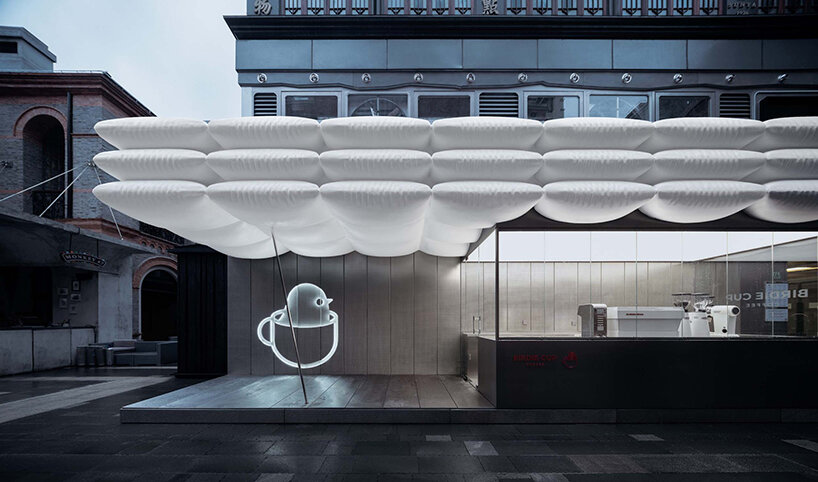 images © inspace
a soft shelter of 'floating puffs'
the design of birdie cup coffee by F.O.G. architecture (see more here) is driven by the concept of 'de-architecture.' the team makes use of large areas of glass framed by a matte-finish metal to create an outward-looking and transparent space. the team couples rigidity with softness — a minimal color palette of white and grey is moderated with the softened, pillowed forms of the inflated roof and warm lighting.
across all of F.O.G. architecture's works, the roof is a key element. with the café in fengshengli, the roof acts as more than a signage element, as is the case for many commercial spaces. instead, it establishes a physical aesthetic as the overall vision of the brand. the shop is formalized into a volume of 'white floating puffs,' which elevates the metal frame into a soft shelter for a brief stay.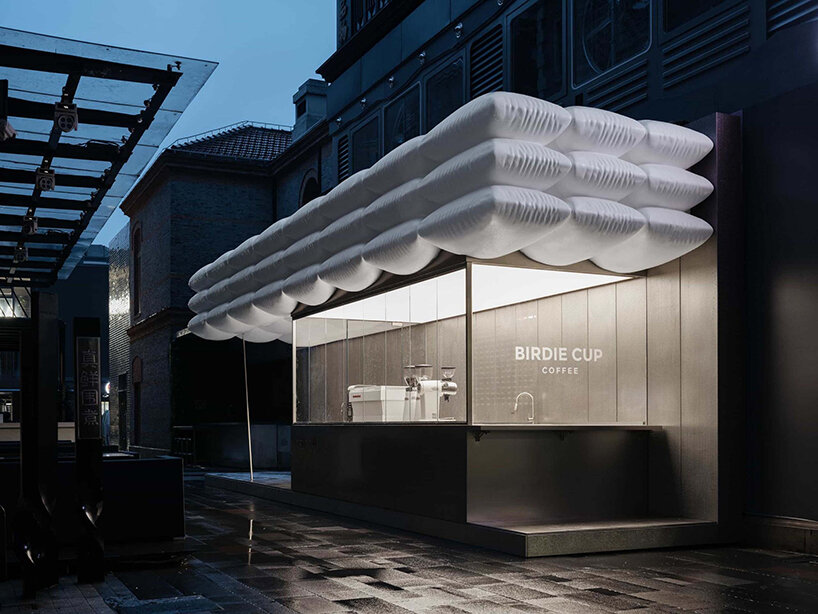 birdie cup coffee, a retreat from the bustling streets
the design team at F.O.G. architecture notes that it avoids associating the roof of birdie cup coffee with such imagery as clouds, pillows, or balloons. instead, the studio encourages visitors to envision a more unique, spontaneous connection to the space. the café is a place of retreat, its soft floating puffs allowing visitors to 'zone out.'
meanwhile, the limited palette and pale, de-saturated hues seek to emphasize the free design of the windows and facades. this openness dissolves the threshold between customers and baristas.the team notes a subtle detail — a thin, oblique pillar. this element introduces a secondary layer of dynamism to the space. with its overall framework to its detailed expression, the project marks a balance of structural order and soft creativity.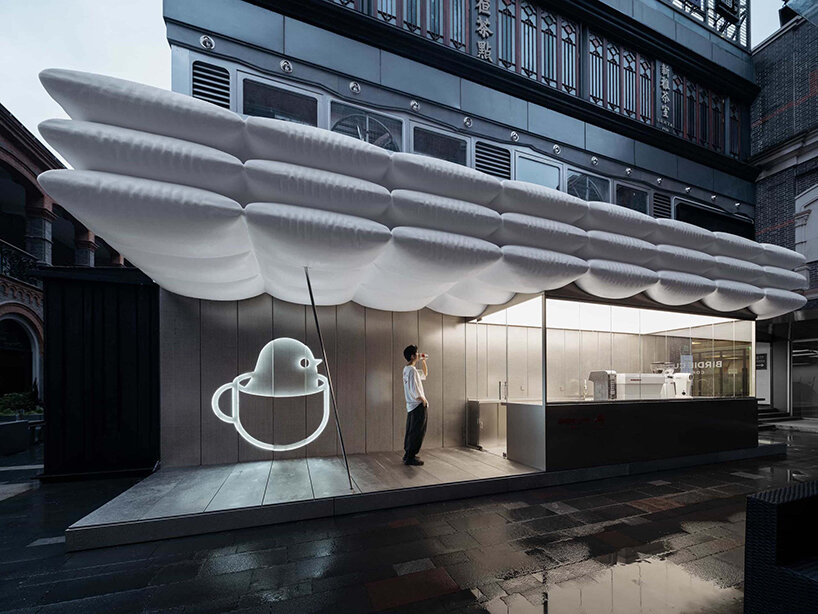 the thin, oblique column adds a secondary layer of dynamism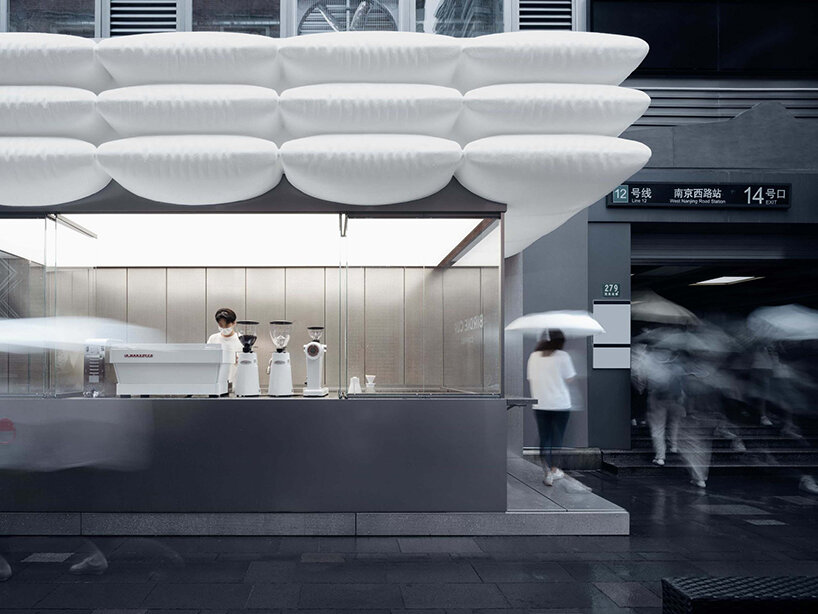 the quiet café sits right beside the bustling metro-station
F.O.G. architecture's birdie cup coffee is nested beneath a roof of floating white puffs