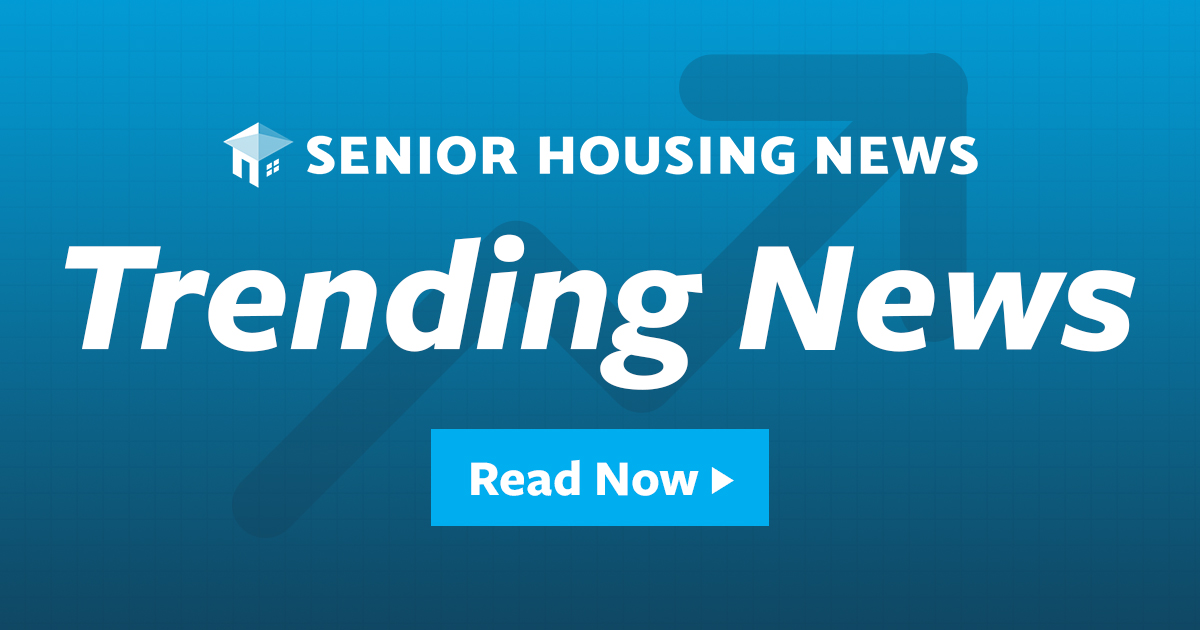 Kris Engskov has left his position as president of Aegis Living and is set to lead a new company in the home health care space.
Prior to joining Aegis in 2019, Engskov worked as executive vice president of business integration for Starbucks (Nasdaq: SBUX) and was assistant press secretary and personal aide to U.S. President Bill Clinton from 1993 to 2000.
Aegis CEO Dwayne Clark will be taking on the president title and taking a more active day-to-day role in the Bellevue, Washington-based assisted living and memory care provider, which provided the following statement to Senior Housing News:
"Aegis Living is an employee-first company that takes exceptional pride in its culture and being a family-owned and operated business. Emerging from the pandemic more centered than ever on these core company values, Aegis Living Founder Dwayne Clark decided to step back into a day-to-day leadership role. Acting as Chairman, CEO and President, Dwayne is energized to nurture culture and operations as he once did when he founded Aegis nearly 25 years ago."
Engskov is moving on to become CEO of a startup, currently in stealth mode, focused on creating the next generation of home health, he told SHN. He is scheduled to start his new position later this fall.
The startup is funded by ARCH Venture Partners, a venture capital firm that backs "disruptive science." Co-Founder and Managing Director Robert Nelsen has played a role in supporting and financing more than 30 companies that have reached valuations in excess of $1 billion, according to ARCH's website.
"Covid taught us how much can be done from home," Engskov told SHN. "I think it's going to be done through technology, better clinical know-how and deep investment in talent and training — I think there's a big opportunity to reposition the whole role of the carer in home health."
Talent development and other workforce initiatives were a key priority for Engskov during his time with Aegis. Other Starbucks alumni joined the company after he became president, and bigger-picture, he believes that the senior living industry as a whole can do a better job of reaching millennials and other young workers. Companies in the sector need to "reposition" themselves with regard to recruitment strategies and labor-related operational approaches, he told SHN in early 2020.
In leading a home health care startup, Engskov likely will be drawing on a skillset that he honed at Starbucks, which he said was a "small, entrepreneurial company" when he first joined. Engskov also has compared Aegis to Starbucks in the coffee company's earlier days, saying that the senior living provider is a value-oriented business set to drive innovation in a sector poised for massive growth.
Recommended SHN+ Exclusives
Aegis is in the midst of a development-driven expansion, on track to double the size of its portfolio within a decade. Currently, the company operates 33 communities across Washington, California and Nevada. At one of its newest communities — in Bellevue, Washington — the provider is piloting what Engskov called a "grand experiment" in resident-centered wellness.
Engskov's affiliation with ARCH began in March 2021, when he joined the board of a special purpose acquisition company (SPAC) sponsored by ARCH and General Catalyst. The SPAC — which priced a $500 million initial public offering and is called Revolution Healthcare Acquisition Corp. — is focused on making an acquisition in the digital health space.
And in August 2021, Engskov joined the board of Recuro Health, a Dallas-based personalized digital health provider. ARCH led a $15 million Series A round for Recuro.
Engskov Steps Down as Aegis Living President, Will Lead Home Health Care Startup