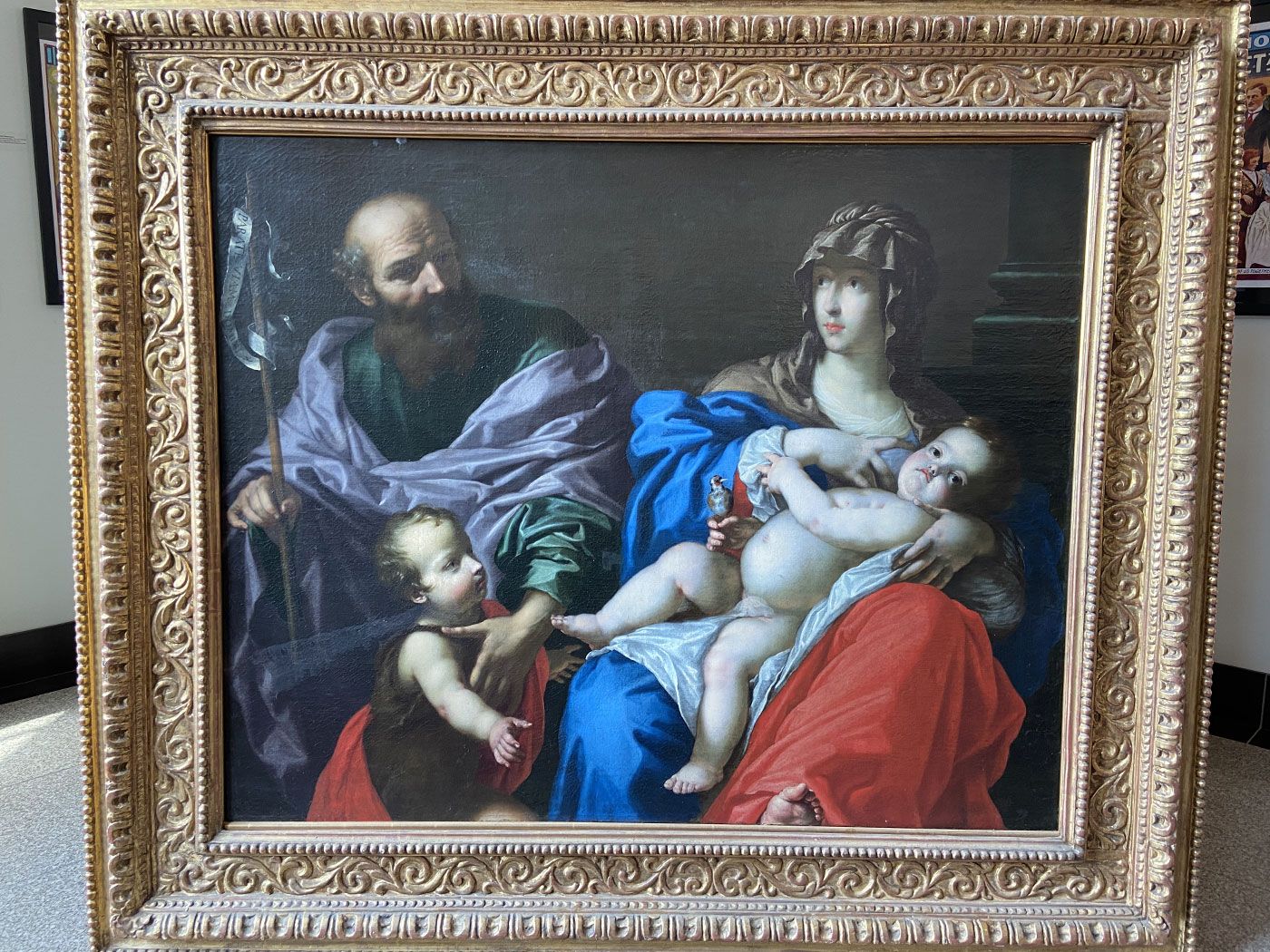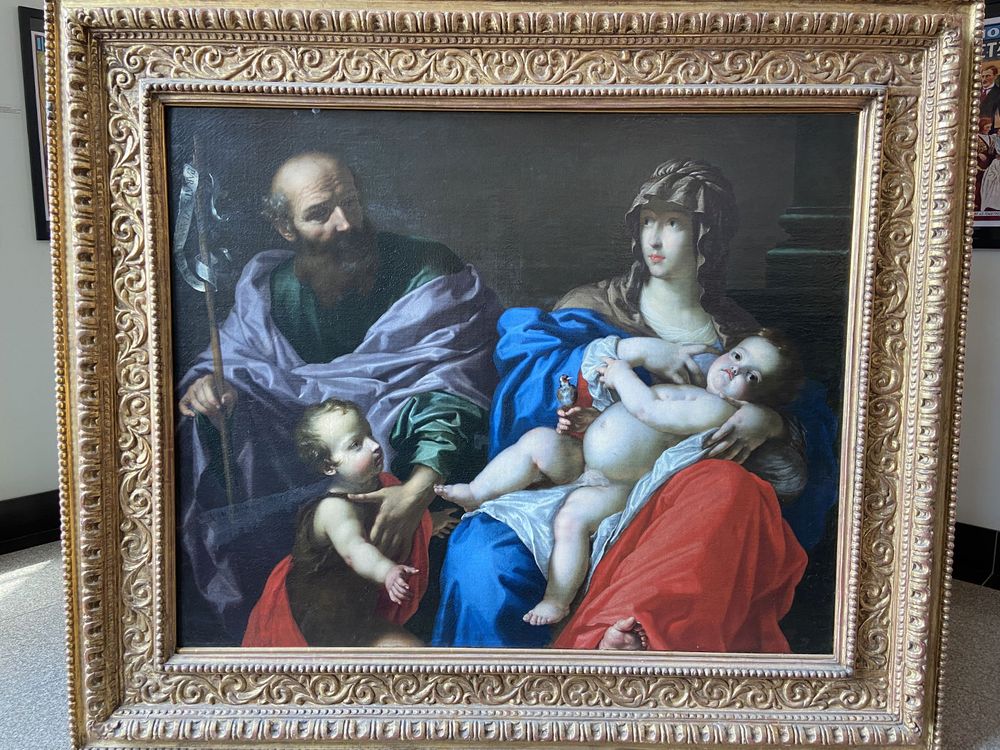 In the early days of Covid-19 lockdown, Tom Ruggio, an art historian at Iona College in New York, walked into the nearby Church of the Holy Family on a bit of a whim. A scholar of Italian religious art, Ruggio enjoys "wandering into churches" for moments of quiet reflection, he tells Dave Zucker of Westchester magazine.
Ruggio had visited the New Rochelle house of worship a few times before. But on this occasion, the overhead lights were shining a bit brighter than usual—and, as the professor glanced up, something special caught his trained eye.
"Up in the middle of the church, high up on the right side, I immediately identified an Italian Baroque painting, and I couldn't believe what I was looking at," Ruggio tells CNN's Lauren M. Johnson. "So, I got up and started taking pictures with my cell phone. I was initially stunned, but very excited."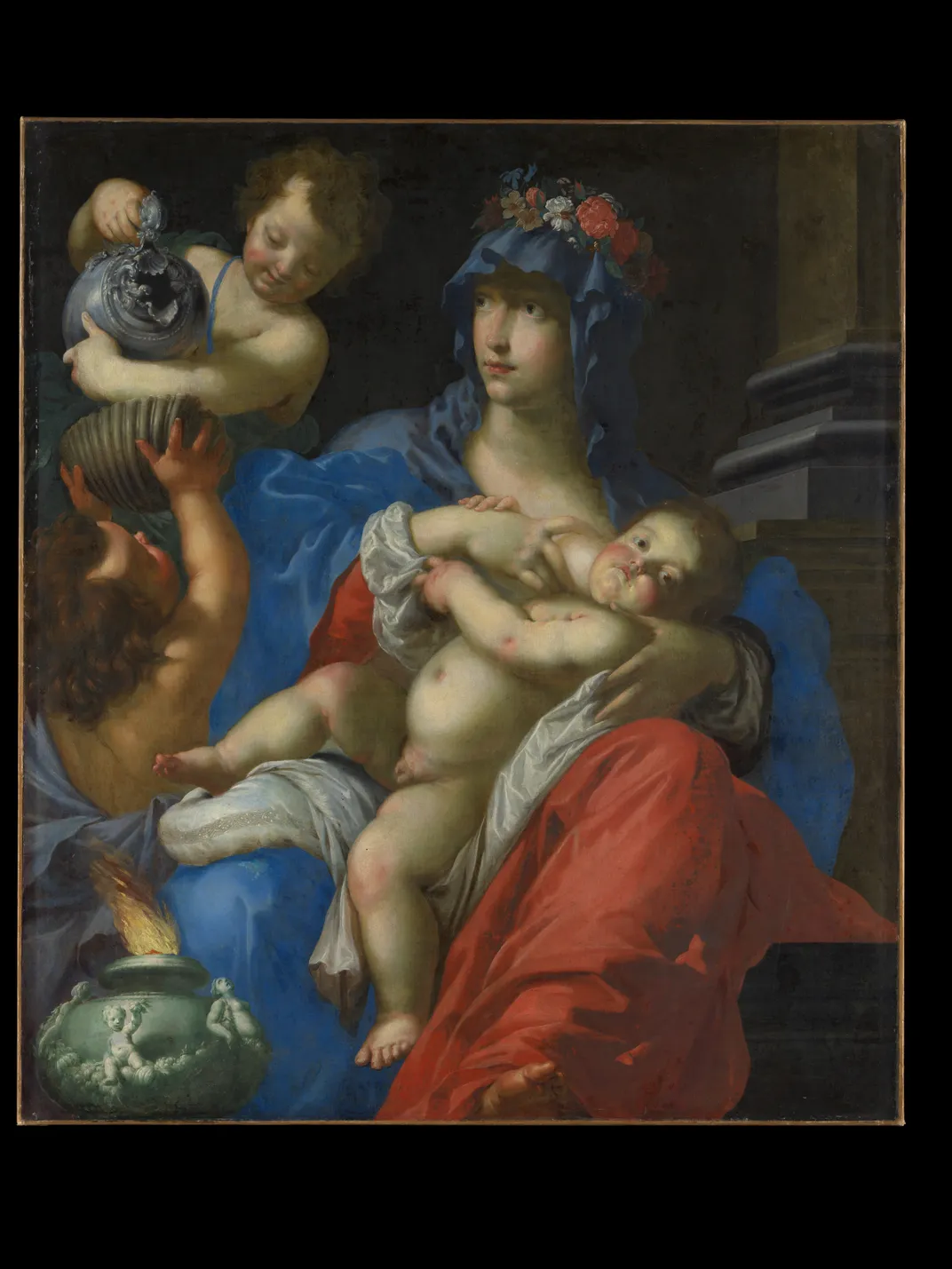 The art historian immediately sent his photos to colleagues in Italy and Manhattan, reports Joe Torres for ABC7 New York. Among the experts consulted was David Pullins, associate curator of European paintings at the Metropolitan Museum of Art, notes Westchester magazine.
Subsequent research confirmed Ruggio's initial hunch: The work is likely a long-lost painting by 17th-century Baroque artist Cesare Dandini (circa 1596–1657). A native Florentine, Dandini studied under Mannerist painter Cristofano Allori; he painted brightly colored religious and allegorical paintings for wealthy patrons, including members of the famed Medici banking dynasty, according to the Met.
As Eileen Kinsella reports for Artnet News, church officials had long suspected that the work was created after or by a follower of Dandini—but they were hesitant to attribute it to the Italian master himself. Now, Ruggio tells CNN, he is confident that the grand painting is one of a series of four works by Dandini.
The scholar authenticated the painting by comparing it to two strikingly similar Dandini compositions: Charity, housed at the Met, and Holy Family, in the collections of the State Hermitage Museum in St. Petersburg, Russia. Holy Family With the Infant St. John, as the newly identified work has now been named, was likely painted around 1630, Ruggio says. The fate of the series' fourth painting, which is known only through a black-and-white photo, is unclear.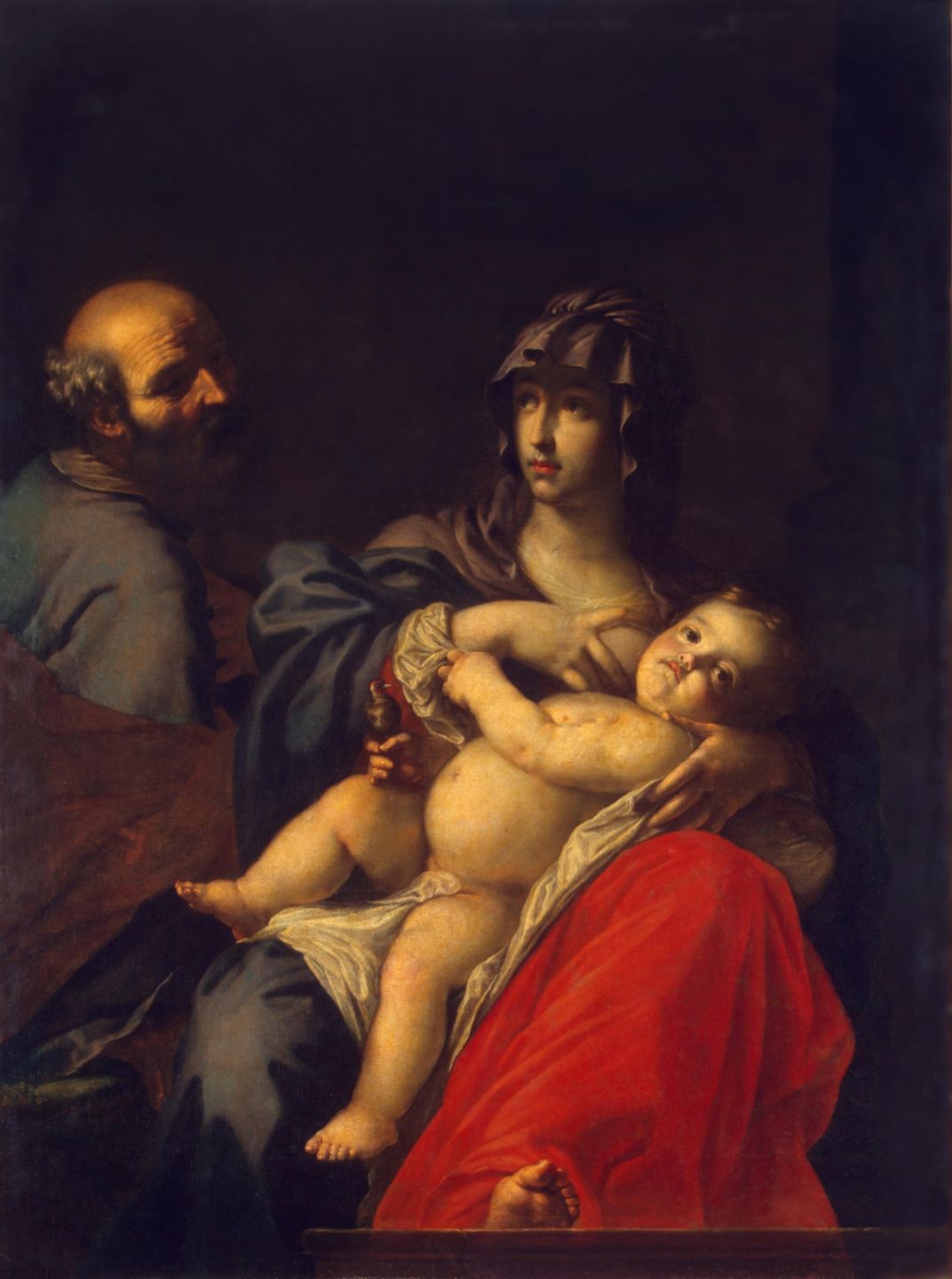 For the next three months, the 46- by 57-inch artwork will be on view in a free-to-the-public exhibition at Iona College. The painting will return to its home at the Church of the Holy Family shortly before Christmas.
One piece of the centuries-old mystery remains unsolved. Ruggio and other experts have yet to determine exactly how the gilt-framed Baroque masterpiece ended up in a church in southeastern New York.
Situated just two blocks away from Iona College's campus, the Roman Catholic parish's stately building was constructed in 1916 to serve New Rochelle's growing Irish and German immigrant communities. Monsignor Dennis Keane tells Artnet News that a former pastor may have purchased the work on a trip to Rome in the early 1960s.
The painting likely arrived at the church around 1962, meaning that it hung in relative obscurity for nearly six decades.
Ruggio tells Westchester magazine that he was delighted by the serendipitous find.
"It's something you expect to find in Italy," he adds, "but it was really out of place in a church in New York."

https://www.smithsonianmag.com/smart-news/baroque-masterpiece-spent-six-decades-hidden-in-plain-sight-180978718/