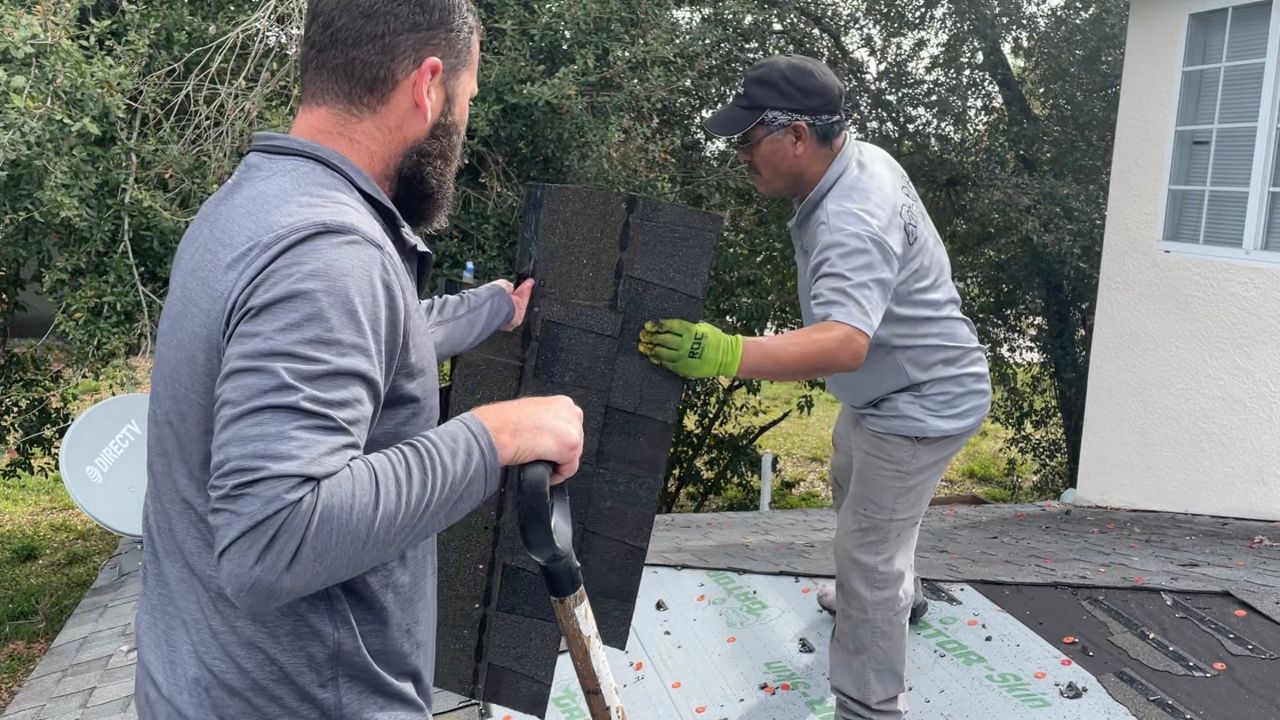 ORLANDO, Fla. — A Central Florida construction nonprofit reports seeing an increase in homeowners seeking assistance to repair their properties as construction prices continue to soar.
---
What You Need To Know
 Experts say there is an increased need for home repair assistance due to increasing construction costs
 Nonprofit Rebuilding Together of Central Florida helps residents who can't afford needed repairs
More than 70 Orange County residents have applied for the free home repair program
---
Officials with Rebuilding Together of Central Florida say that more than 70 Orange County residents have applied for the group's free home repair program, citing rising inflation as a reason.
According to Associated General Contractors of America, from January of last year to this past January, the price for construction materials increased by more than 20%. Work stoppages during the global pandemic, supply shortages and rising fuel costs are adding to the price increases, officials with the organization said.
"It makes it really hard for a normal homeowner to repair a roof," Jason Garza, who owns Heritage Roofing and Gutters. 
Garza and his team were subcontracted by Rebuilding Together of Central Florida to repair the 1,300 square-foot roof of a townhome in Orlando.
Garza said he was excited to give back and help his community.
The owner of the townhome is a single mother of three trying to start her own daycare center who wasn't able to afford to pay for the roof repair on her own.
The nonprofit @RebldgTogthr was able to finally start a roof repair project to help a single mother of three. The nonprofit reports rising inflation makes it difficult to pay for these repairs. @MyNews13 #News13Orange pic.twitter.com/OApnUoZs8e

— Jesse Canales (@jescanal) February 15, 2022
Nikki Aviles, the nonprofit's development director, said the initial estimate to repair the Orlando townhome's roof last June was more than $4,000, but because of the nonprofit's own financial struggles caused by the pandemic it was unable to work on it. 
She said after she submitted the roof repair project for AdventHealth's Christmas Fund and was awarded the funds.
That's when the nonprofit called on Garza, who lowered his estimate in order to help.
"As someone who was there, I totally understand what they're going through," he said. "That's why I believe programs like Rebuilding Together of Central Florida are really important."
Aviles said the organization is hoping to help more homeowners in need this year.
"We have actually changed our guidelines to higher income limits that can qualify for our programs because people can't afford this," she said.
Anyone looking to apply for the home repair program can find out how on Rebuilding Together of Central Florida's website.
The nonprofit also helps people who want to donate to help their community.

https://www.mynews13.com/fl/orlando/news/2022/02/15/home-repair-costs-soaring