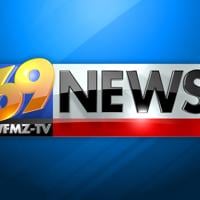 BALTIMORE, Jan. 24, 2022 /PRNewswire-PRWeb/ — New Era Wellness, a Maryland based healthcare service provider announced an online brand refresh. They unveiled a new website to reflect the organization's wide range of services and to showcase their core values.
The New Era Wellness team of expert staff have assisted to provide primary healthcare services to the Maryland area. Their mission is to provide quality healthcare in the home, office, or assisted living facility while committing to excellence in everything they do. New Era Wellness is most notably known for assisting with hundreds of MMCC applications and completing multiple medical visits in the home and office.
"Our organization has excelled well beyond what our online identity depicts. We invested considerable time searching for a marketing firm that aligned with our core values, and one with a proven track record. After meeting with CC&A Strategic Media we quickly realized their team could help us achieve our goals. Our new online identity reflects our values, showcases our capabilities, and allows our clients to fully understand who we are as an organization. We couldn't be more pleased with the outcome of this project." said New Era Wellness Provider, Myrtis Agen-Davis, FNP.
New Era Wellness's expertise and team of dedicated staff are committed to their mission of pursuing health and wellness in the community. The New Era Wellness team has left their mark throughout the region by offering DOT examinations, primary care in the home or assisted living, medical cannabis recommendations, and medication-assisted treatment for substance use disorder.
"New Era Wellness is an organization dedicated to excellence. After our first interactions we quickly realized the level of expertise within their organization is unmatched. While working through the process of building a new online identity, we experienced firsthand their extensiveness knowledge and capabilities. It is extremely impressive to see their success, and I have no doubt that success will continue for many years to come." Stephen Taormino – CEO of CC&A Strategic Media
For more information, visit http://www.newerawellnesshealth.com. Please direct all media inquiries and requests to Lauren Aversa at 410-931-6717 or by email at [email protected].
Media Contact
Lauren Aversa, CC&A Strategic Media, 1 4437098943, [email protected]
SOURCE New Era Wellness

https://www.wfmz.com/news/pr_newswire/pr_newswire_health/accredited-in-home-assisted-living-facility-refreshes-online-identity-launches-new-website/article_28bf6bb7-216a-5001-9ffb-1df3297caf13.html