New year, new look. Take a look at the hottest interior paint color trends for 2022 to spruce up your space and ring in the new year in style. 
Whether you'll be redecorating your kitchen, living room, bedroom, or every room in the house, take inspiration from the top interior paint color trends for 2022 below. From warming neutrals to celebrity-inspired tones, bold brights that are sure to make a statement and not forgetting Pantone's color of the year 2022, there's a shade to suit every aesthetic. 
From color experts, interior designers and some of the biggest paint brands in the world, these are the biggest shades set to make a splash on walls across the globe in 2022…
Top interior paint color trends for 2022
1. Bright Skies, Dulux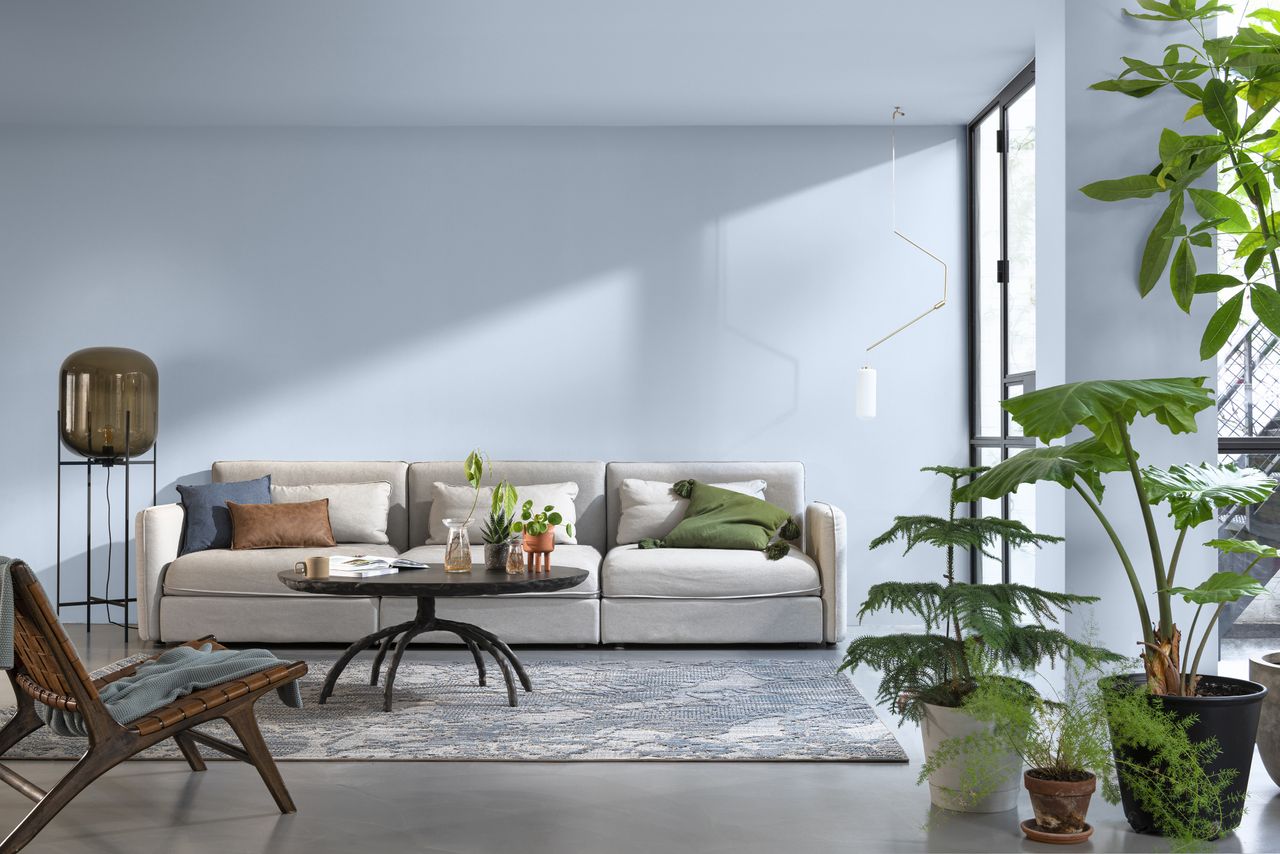 Dulux, one of the UK's leading paint brands, announced Blue Skies as their 2022 Color of the Year—a paint color trend worth exploring. A light and airy blue that aims to "capture hopeful moods of the moment" and bring a breath of fresh air to interior design trends in 2022. Blue Skies will bring a fresh hue to any room of the house. 
"Right now, people want to feel revitalized and enjoy the freedoms that are returning to them, to look out and bring in new ideas. What better inspiration can we take than the endless skies around us? It is widely known that nature makes us feel better and taking steps to bring the outside in enhances our sense of wellbeing," says Marianne Shillingford, Creative Director of Dulux UK. "So whether we are working or relaxing, creating or exercising, it is essential to have a space that reflects the optimism and desire for a fresh, new start that is top of the agenda for the year ahead. Bright Skies is not about idle daydreaming. It is about turning those dreams into reality and forging ahead with the changes that we want to make."
2. October Mist, Benjamin Moore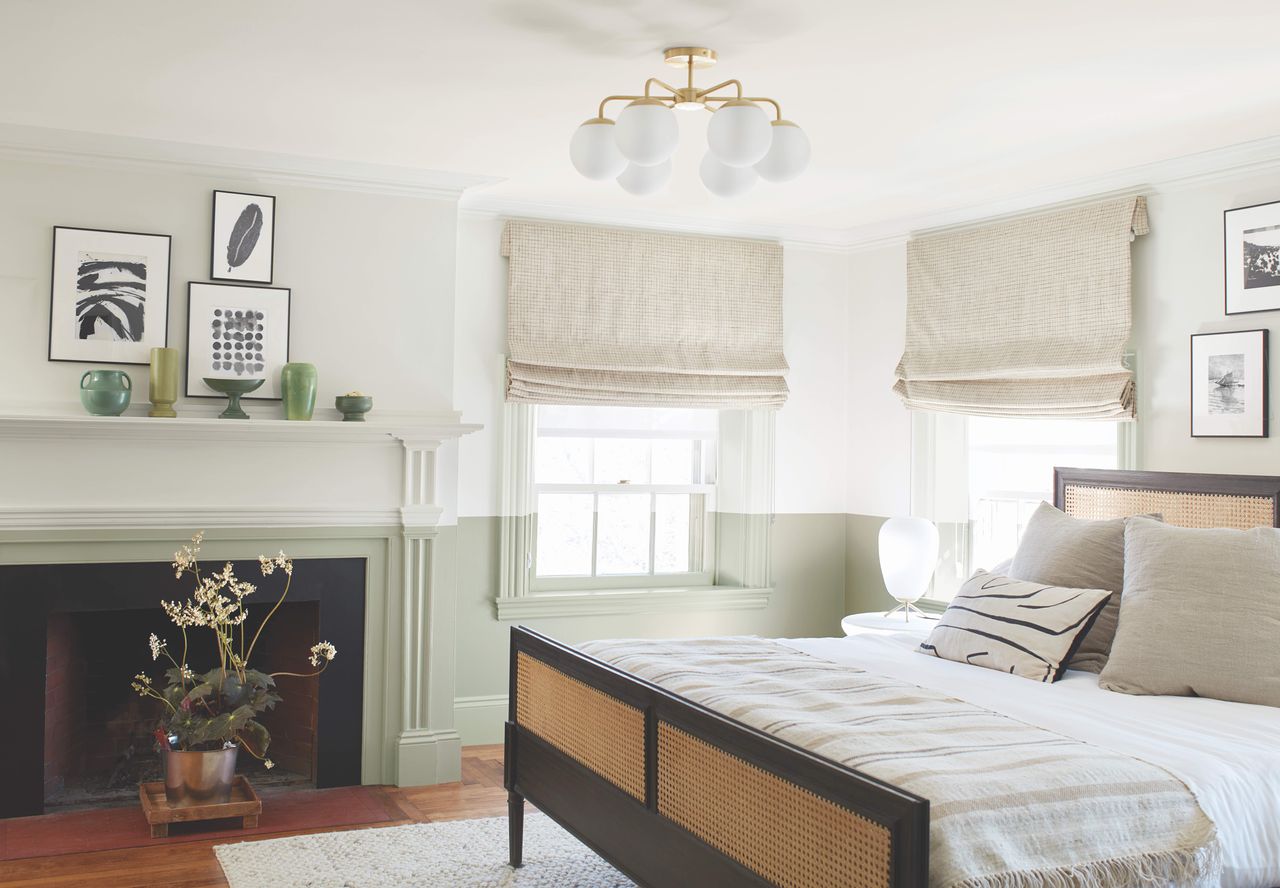 Green hues are well and truly IN at the moment, and next year is no different. From sage green to emerald tones, you'll find a sea of green hues taking center stage throughout 2022 (and beyond).
Benjamin Moore's 2022 Color of the Year is October Mist (1495), a gray-green hue that, according to the brand, is "evocative of the stem of a flower" and is described as a "gently shaded sage that anchors and uplifts".
Helen Shaw, UK Director of Benjamin Moore, said: "As our homes continue to evolve and we express and explore our own individualities, it was important this year that our Color of the Year serves different functions and styles. October Mist and the surrounding palette reflects the natural environment and draw on inspiration from calmer surroundings—whilst also allowing the user to create an abundance of unique combinations for any paint project."
3. Valspar, Berry Jam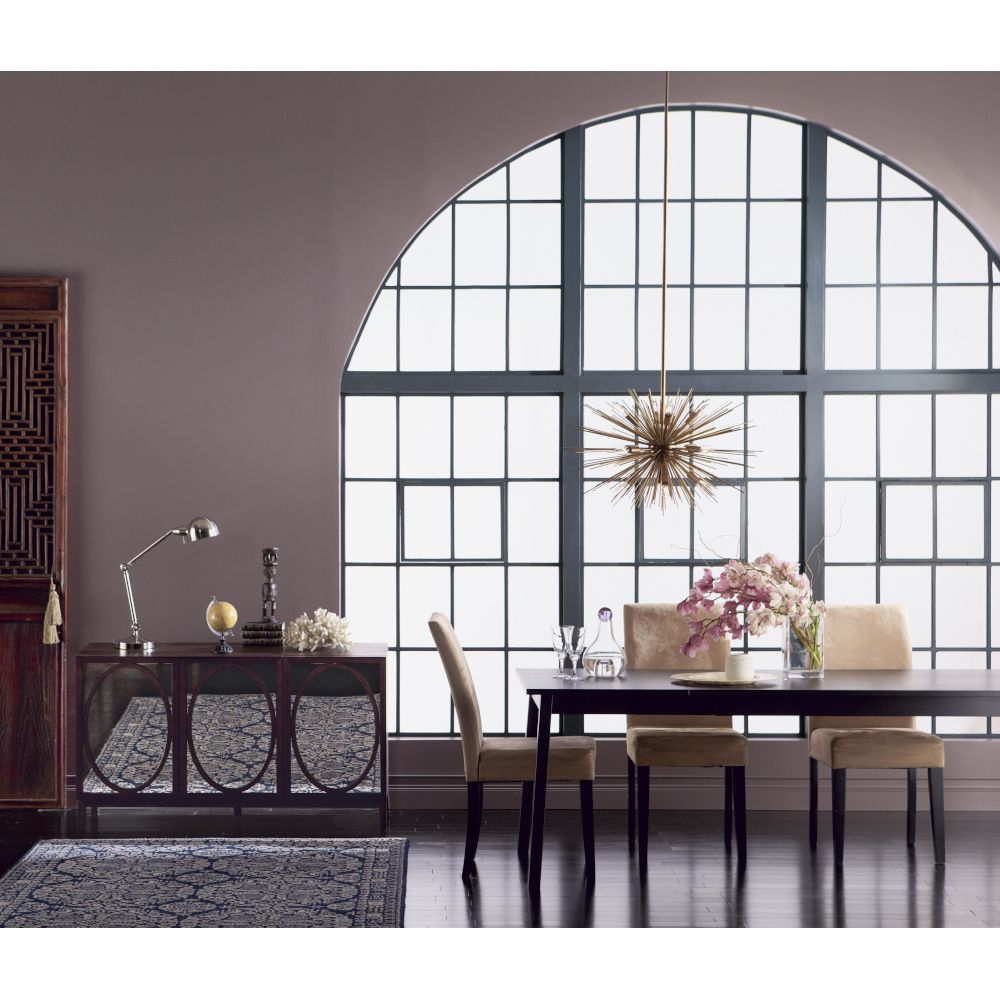 Valspar has released a full range of color palettes that are set to take the spring and summer months by storm. Incorporating subtle shades and bright bolds that will take any room to the next level, there's a shade for any aesthetic. 
Berry Jam, a deep purple-red tone, will add depth and drama to any room without being too bold of a choice. Whether you're looking for dramatic kitchen splashback ideas to frame a neutral cabinet color or are ready to re-paint your bedroom, this warm hue is as cozy as it is contemporary. 
4. Very Peri, Pantone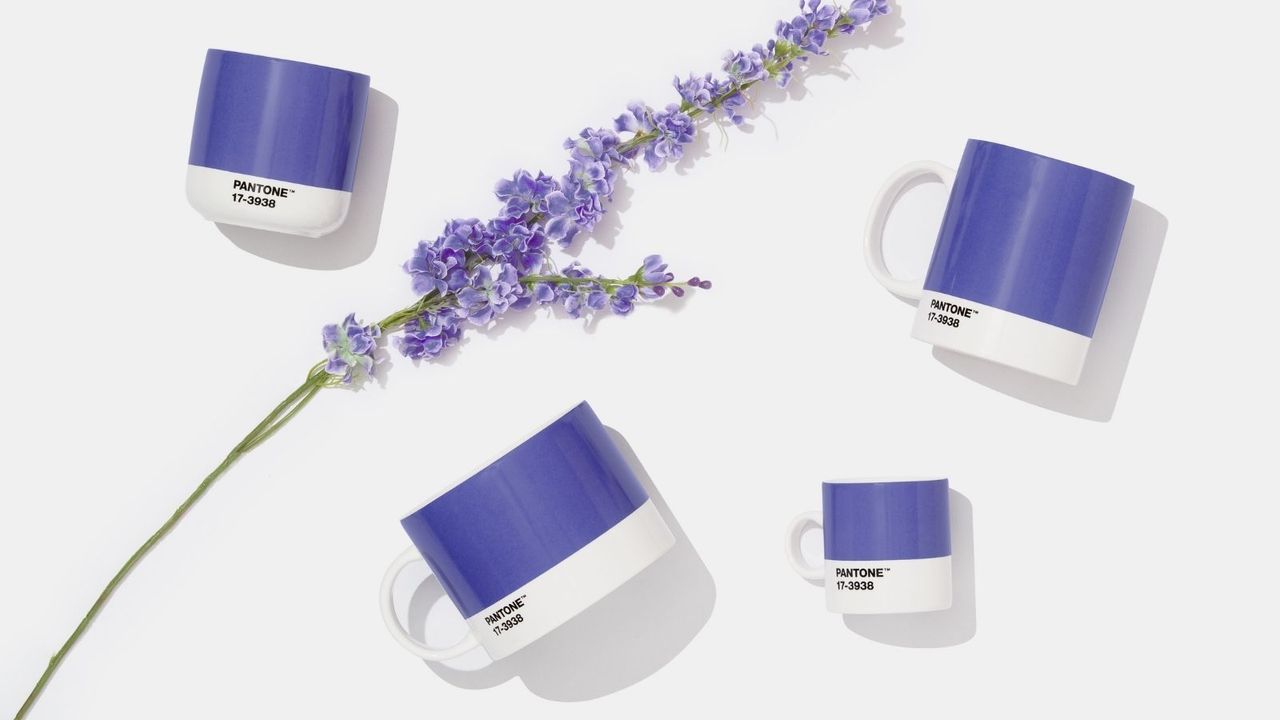 A big event in the interior and design space, Pantone released its 2022 Color of the Year in December, revealing an unexpected shade of purple. Get ready to see Pantone 17-3938 Very Peri in homes, clothing, and even hair color trends throughout 2022. 
"As we move into a world of unprecedented change, the selection of PANTONE 17-3938 Very Peri brings a novel perspective and vision of the trusted and beloved blue color family," said Leatrice Eiseman, Executive Director of the Pantone Color Institute, in a press release. "PANTONE 17-3938 Very Peri displays a spritely, joyous attitude and dynamic presence that encourages courageous creativity and imaginative expression."
5. Art and Craft, Dunn-Edwards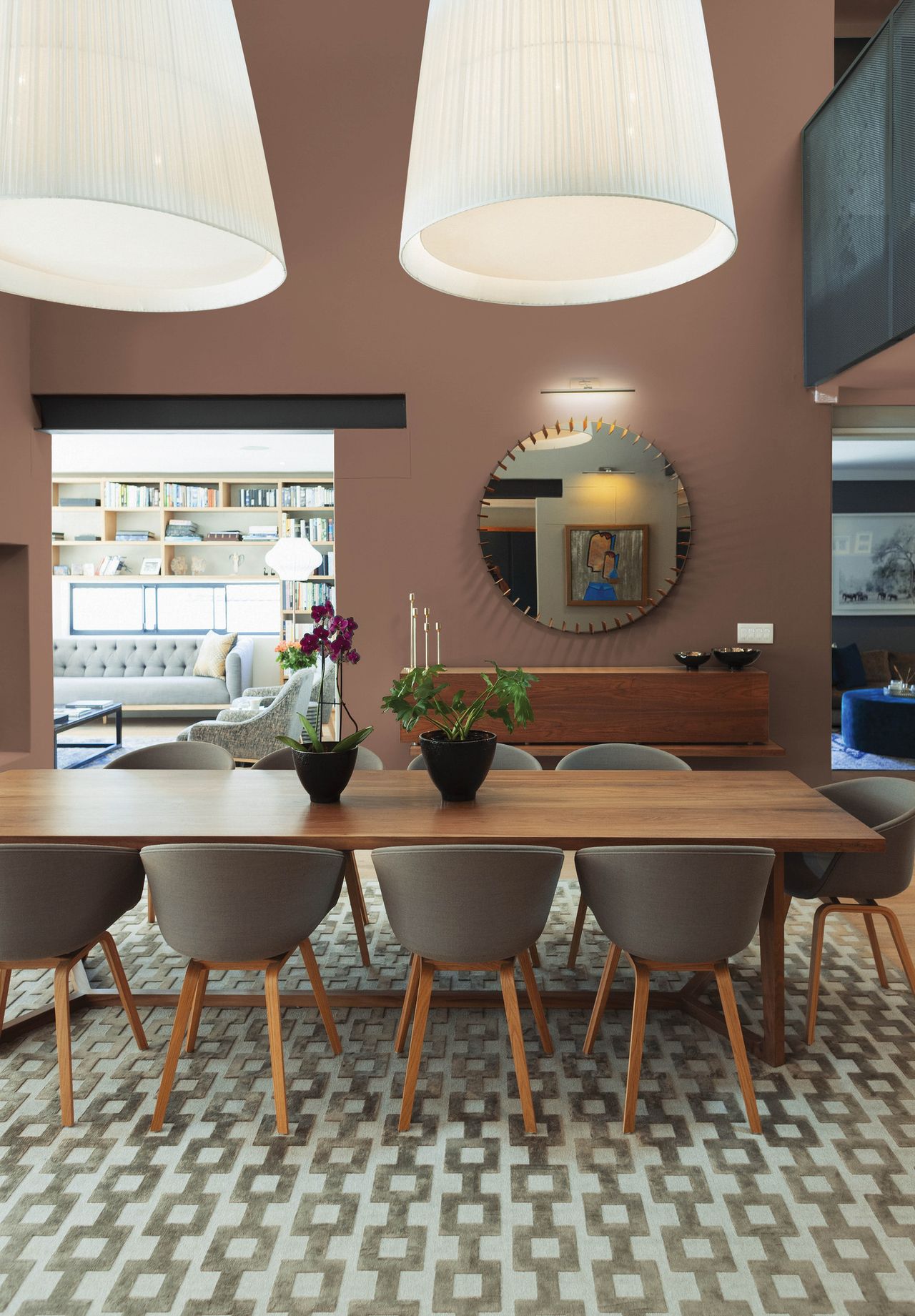 Bringing the warm and comforting vibes of autumn into the mix is American paint brand Dunn-Edwards. Art and Craft (DET682) is an earthy shade that "evokes feelings of stability and calm while allowing for a large range of play with creativity and change". 
"This is a versatile color that we expect to see applied across a variety of industries and disciplines throughout 2022," said Sara McLean, Color Expert and Stylist for Dunn-Edwards. "I see bohemian glamour and a touch of autumn in Paris. Art and Craft is truly a down-to-earth color that signifies stability, comfort, and calm, a color that expresses what we all seek right now."
6. Breezeway, Behr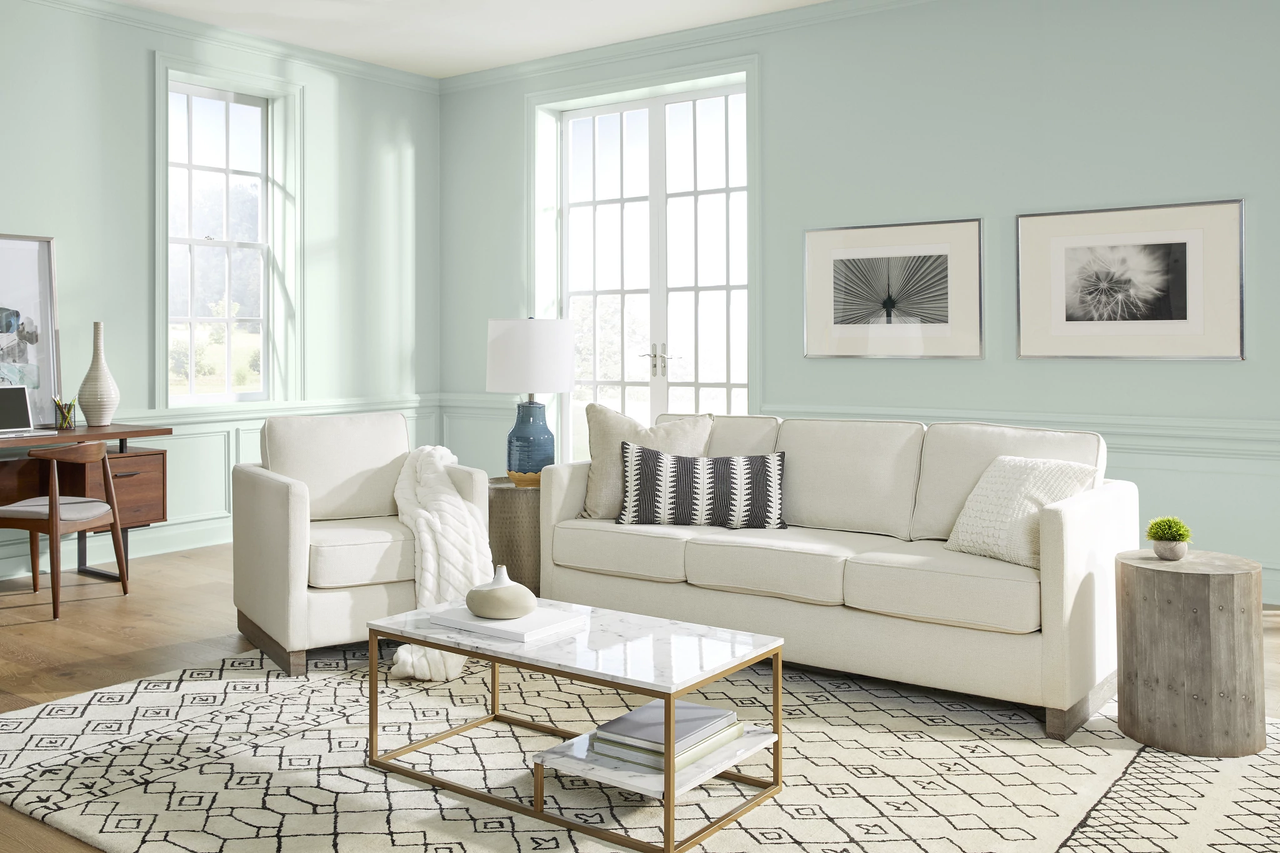 Another green hue that's sure to dominate the new year, Behr's Color of the Year will add a fresh new light to any room of your house. Introducing:  Breezeway (MQ3-21) an easy-breezy green tone that will add a subtle pop of color to your space. Described as a silvery green shade with cool undertones, Breezeway is an approachable color that is said to be "inspired by the earth's beauty and mimics naturally stunning sea glass found on the shore of salty beaches."
"A new year brings the opportunity to embrace a sense of renewal and pursue untapped passions," says Erika Woelfel, vice president of color and creative services at Behr Paint Company. "Whether it's lacing up our hiking boots, or breaking out the gardening tools, Breezeway inspires us to fully embrace the hobbies or adventures, both near and far, that excite us. We look forward to a color that welcomes a hopeful sense of renewal, restoration and healing."
7. Rose Taupe, Mylands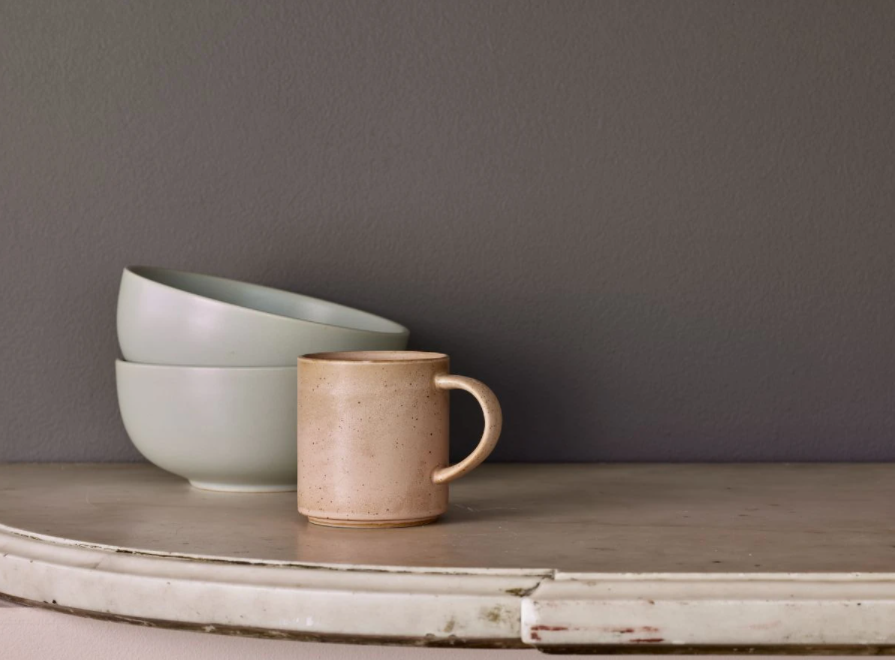 Bringing a vintage feel to any space, Mylands announced their 2022 Color of the Year as Rose Taupe, a brown-gray that features bright yellow, red, and black pigment. This timeless shade is originally from the British Colour Council and will suit any style. 
"Rose Taupe is one of those sought-after colors that looks great in almost any space. It can work in warm or cool schemes, modern or traditional, layered or pared back," said Dominic Myland.
"Neutrals are always popular but the warm neutral is the standout color of choice at the moment, and Rose Taupe is the perfect shade for a warm but stylish home that feels of the moment but completely timeless. It's easy to use but impactful."
https://www.womanandhome.com/us/homes/these-are-the-biggest-interior-paint-color-trends-to-watch-out-for-in-2022/