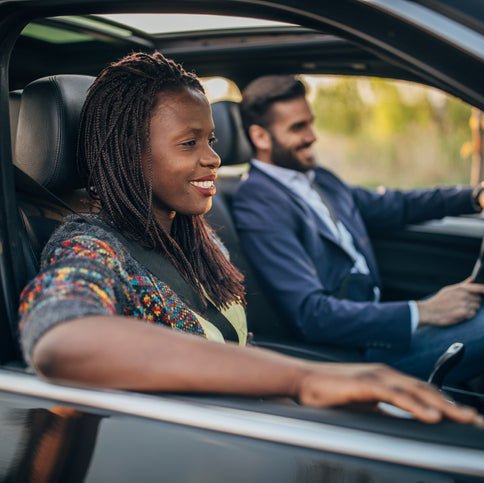 Some of these changes are out of my control, and I'll do my best to work around them.
My husband and I like to joke about the fact that our idea of a romantic night in is sitting down at the table with a laptop to go over our budget. In reality, there are other activities we prefer to engage in, like cooking dinner together and enjoying our meal by candlelight. But reviewing our budget is an important one to make time for.
Recently, we sat down to tweak our budget going into 2022 and realized a number of changes are in order. Here are three budget changes we're planning for.
1. Allocating more money to gas and groceries
My family needs to eat, and my children need to get to school and their various activities. These are non-negotiable expenses. And lately, they've been costing us more.
My family isn't the only one in this situation. Inflation has made it so the cost of groceries and gas has soared in recent months. But those increases are easily costing my family an extra $50 to $60 a month, and that's with shopping savvily and taking advantage of deals at our local warehouse club.
To compensate, we're planning to cut back on takeout and delivery. We go through phases in my house when we fall back on prepared meals as work gets busy. Next year, we hope to get better about cooking and freezing meals ahead of time, so we're not forced to pay a premium for food when there's no time to cook.
2. Budgeting for a car payment
Since we live smack in the middle of suburbia, my husband and I each need a car of our own. I need one to shuttle the kids around town, and he needs one to go to work.
For years, he's been driving an aging Prius, despite the fact it has seen better days. At this point, we can tell the car is on its way out, and so we're planning to lease a car during the first part of 2022.
Of course, that also means for the first time in years, we'll have a car payment to deal with. And frankly, we can't cut back on too many everyday expenses to make up for it. Instead, we'll need to see what sort of deal we get and aim to compensate for that higher payment by having me work more. My husband is salaried and can't boost his earnings at his main job, whereas I'm freelance and can take on more assignments.
If I'm unable to increase my income, we'll cope by cutting the amount of money we put into savings. Because we already have a fully loaded emergency fund, this is something we have the option to do if needed.
3. Putting more money aside for home repairs
Over the past three months, my husband and I have spent over $8,000 on air conditioning repairs (including replacing one of our units completely), heating repairs, and a recent roof repair that came about during a windstorm. That's well beyond the amount of money we'd normally sink into home repairs, and it definitely served as a wakeup call.
While we're hoping that 2022 will be kinder to us on the home repair front, we're also allocating more money to repairs on a monthly basis. That way, we hopefully won't have to dip into our emergency savings as much when these things pop up.
What budget changes will you make?
It's a good idea to review your budget from time to time and see if changes are necessary. And if you haven't done so in a while, the start of the new year is a great time to sit down and tackle that task.
You may find that not only are your expenses changing, but your income is changing as well (hopefully, for the better). Making adjustments to your budget will help you manage your money and meet the goals you set for yourself.
https://www.fool.com/the-ascent/personal-finance/articles/3-budget-changes-im-making-for-2022/